Home

Blog

Bonbon

movement

PIXstyleMe

3C

the film

tourism

Parent-child

Food

game

PIXgoods

Book well
Recipes sharing
Popular Today

Amazing! This way I am able to lose four kilograms of weight in three weeks. ‧My menu of sugar-reduced diet meals is open...

Own mulberry berry juice, mulberry jam, jelly, mulberry cake ~~~

"Mizuho's milk system" retains more nutrients and is closer to raw milk,...

Plum wine practice ‧ plum wine DIY

[Zero failure recipe] Three cups of chicken practice! Complete three bowls of rice series again! Novice wife must see

Darren Topics

A fun day trip to Taipei and New Taipei City.

[Hong Kong] Hong Kong Free Travel 2018. Best itinerary attack...by roll

[Zero failure recipes] Three cups of chicken practice! Complete three bowls of rice...by Kobayashi & Guo Guo

[2018 Taichung Tour] New attractions in Taichung, popular photo... By Cindy's Secret Garden

*Taipei Fun Tour*26-Day Tour Recommended,Mountain,...by Saliha

Editing push

The secret that Taoyuan people don't say is crazy late night in the local canteen

Stealing Yangmingshan Blood Guanyin Scene Wooden Glass House Fam

Bringing Love to Love/Dating to Win Taipei's Nine Advanced Lounge Bar

Lined up pure hand-made cool rice dry pure taste

New Information/Taiwan Food New Shop Special Search and Grab a New Taste
Book well
Sign in
Skip to main article
I'm Linda, I'm baking, I'm cooking, I share my family life diary in Los Angeles.
Blog Category:Food Information
Albums

Blog

leave a message

business card
Spotlight
Nov 21 Mon 2016 13:43

Chinese Style Salad Dressing
share it: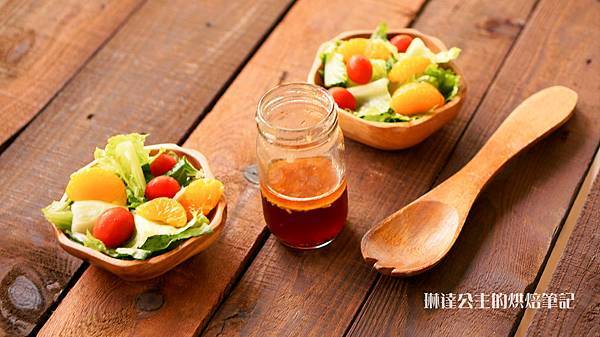 The practice of Western-style vinaigrette dressing is shared by many people on the Internet, but Chinese vinegar salad dressing is rarely done. I don't know why. Most people may think that lettuce salad is a dish of pods, so people must use pods. Compare salad dressing.
Actually, many Chinese foreigners like this kind of Chinese vinaigrette salad dressing. The most commonly used is a light food chicken salad, mixed with various kinds of lettuce, cucumber, and small tomato, and sprinkled with crispy chow mein noodle. The thick yellow noodles) is covered with chicken breast and topped with sour and sweet Chinese vinegar sauce.
The biggest difference between Chinese style vinegar sauce and western style vinegar sauce is - sesame oil.
Western-style oil and vinegar sauce uses olive oil and balsamic vinegar, and Chinese style uses sesame oil to bring out the special flavor of Chinese style.
I will use half of the sesame oil and half of other edible oils. The cooking oil can be used for salad oil, mysterious rice oil, or even olive oil. Just remember to use sesame oil. If there is no sesame oil, use sesame oil instead.
The sesame oil I use is the bottle of Japanese octagonal sesame oil on the left side of the picture. It tastes very fragrant. I used it to make sesame oil chickens. (Sesame oil chicken practice, please read this: Cold weather, come to a bowl of sesame chicken noodles line)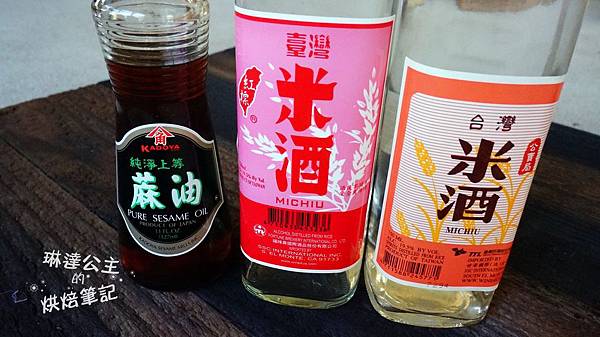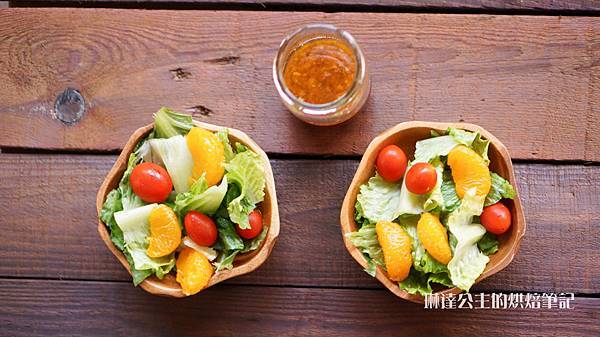 Chinese style oil vinegar dressing
material:
Rice vinegar 60cc + apple vinegar 30cc (can use rice vinegar, I like the flavor of apple vinegar)
1 tablespoon of sesame oil (15cc) + 1 tablespoon of salad oil (Olive oil, dark rice oil are available)
Sugar 1.5 tbsp
Soy sauce for 1 hour
1 tsp of minced garlic
1 tsp of ginger
1/4 tsp of black pepper
practice:
All materials are placed in a glass jar, shake it, and it's OK to put it in the refrigerator for a week.
Don't do too much at a time, eat and shake, anyway, the practice is very simple, the proportion of oil, vinegar, sugar can be increased or decreased according to their own preferences, my oil is less, this is relatively refreshing, like oil a little more More points.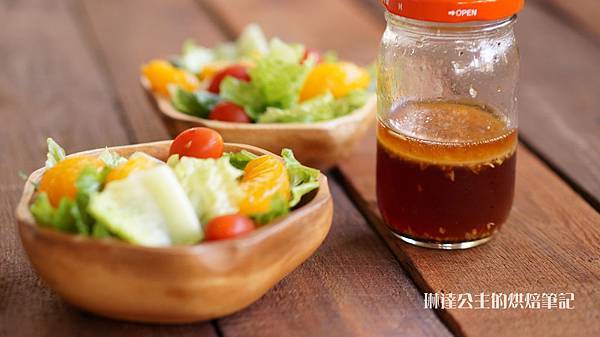 In the lettuce salad, I also added Mandarin Oranges in Syrup. This is a small orange flesh that has been removed in the sugar water and has been removed. It is usually eaten when the snacks are eaten directly. The gajillidin powder can be used as a jelly. It is good to eat in lettuce salad.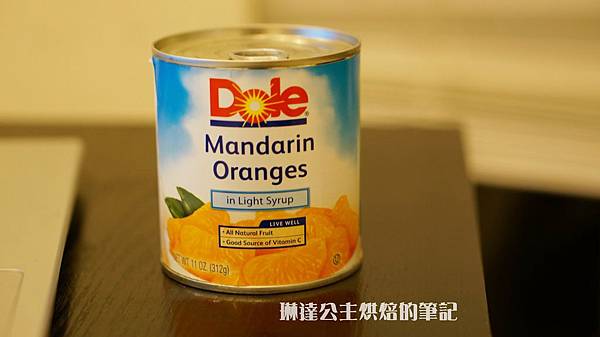 A plate of red, yellow and green salad looks so beautiful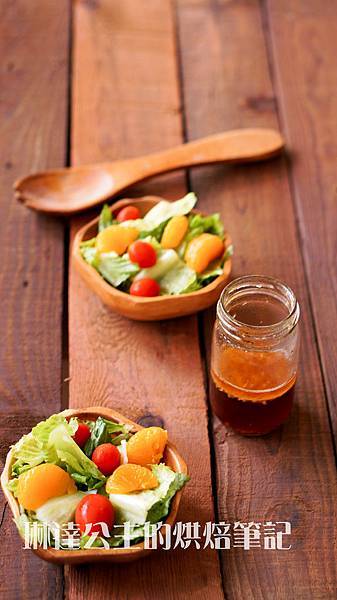 postscript:
Yesterday, the skylight was broadcast live. Mr. Xin did not care about it. Afterwards, when I watched the replay, he also laughed and smiled. I still feel sorry for everyone, so I decided to explain it.
At the beginning, I ran to the wrong shed and went to the private face of the live broadcast. As a result, the audience was only able to play with the upper stream. Drip Racer only responded to me with high-grade beads for a long time. It was only the mother who was in the world.
Thanks to the experience of running the wrong shed the last time, I soon discovered that something was wrong, immediately ignoring her mother and daughter, cut off the live broadcast and quickly transferred to the shed. I have come back to the fan page and I have seen many people asking, "Alang?"
The last time my virgins lived and blew up my mouth and got me to run the wrong shed, this time his virgin was on the air, and the palm mirror was me. I also flushed him once. Hey.... Okay, okay. In life, we owed each other.
Usually I always grin the chicken: "Zhaji Lang, ah, soup left a mouth."
Today, I also want to earn my own tree pay (啪啪 and bow once each time): "Ah, slag, ah, ah, um, ugly ugly horse also has a kick, her husband rushed to Chong Kang, still very good use. "
Then, yesterday, the squeaky chicken was too tense. The steak had a deviating level and there was a gap with the finished product. Although it was still good to eat, it was still very good to eat the next day. The steak of yesterday was too familiar. His usual fried steak is cooked outside, but it is pink in the middle.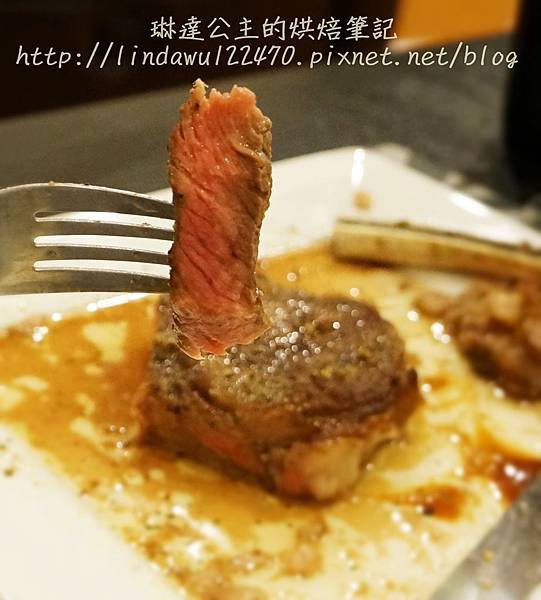 In order to make up for my Chong Kang, I would like to help you explain it to you. I'll write about the usual procedure of cooking steak.
1. The steak is first defrost 30 minutes ahead of time and the surface is sprinkled with salt
2. Wipe out bloody water from the surface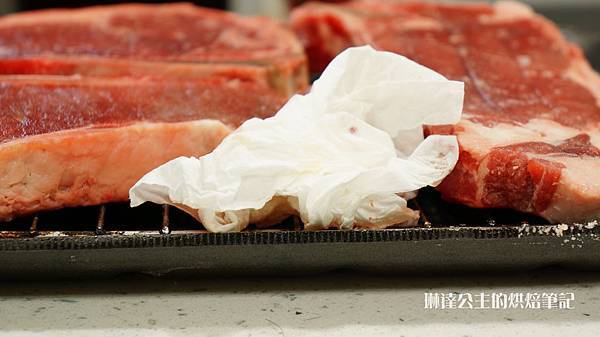 3. The pan is heated and added to hot, without oil, frying the steak surface to a golden burn incense, do not fry for a long time, just frying the surface color like it, around the stand up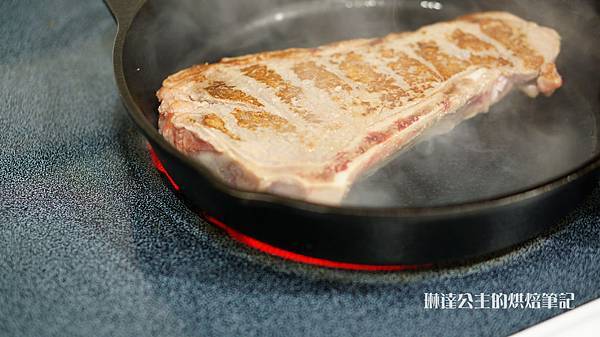 5. Sprinkle with Sambo steak, not ginseng, suede, urushi grass, garlic powder, black pepper powder, Montreal spice powder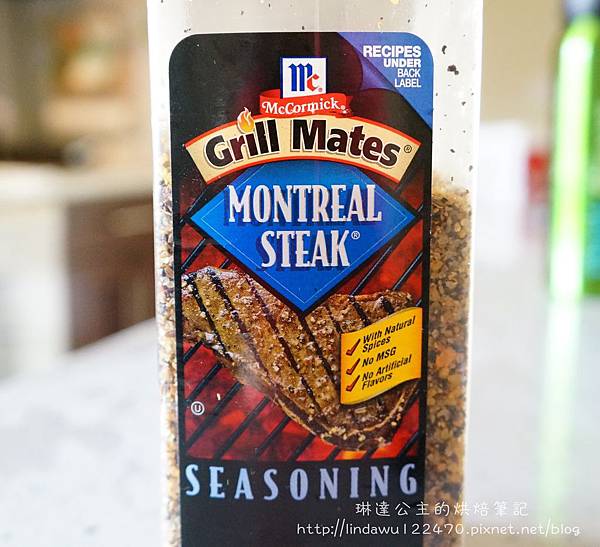 6. Put in a preheated oven and bake at 450°F (235°C) for 8 to 10 minutes. The time of baking depends on the thickness of the steak, and your favorite degree of ripeness.
7. Let the steak stand for 5 minutes after the oven is released. Don't cut it immediately, otherwise the juice will flow.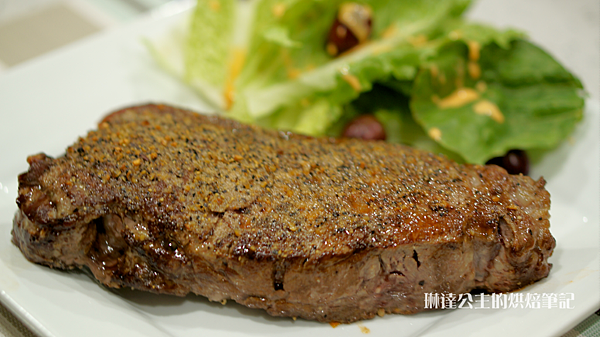 The pout chicken likes to pour the broth of the pan into the steak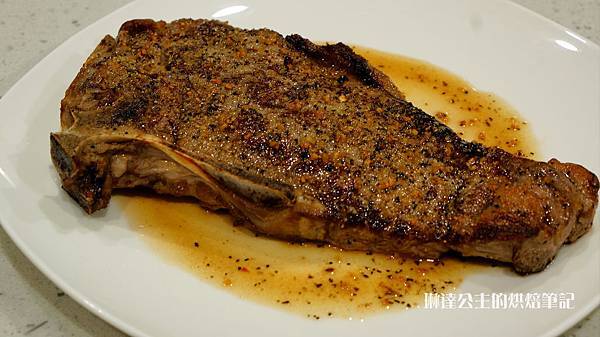 In the past, we only bought Ribeye Steak because the oil was tender and the rib eye steak was roasted yesterday. But recently I insisted on eating New York steak because New York is thinner and less oily. The oil is relatively easy to cut off around the outside do not eat, a friend of the mouth to say that the most fragrant steak is butter, cut it a pity, he all eat it (I respect he is a man)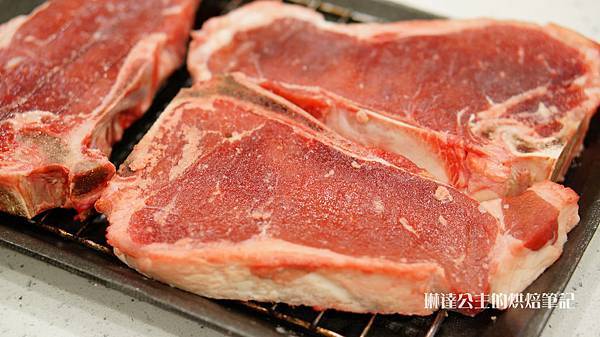 By the way, I took a video of my cheating chicken steak before
Above, the confession of the wife has come to an end, and then continue to talk about her husband's bad words (Oh?) (Okay, let me talk about it, don't talk about it)
One day, I talked to the netizen saying "You broke through the cecum!"
He corrects me and says: "Isn't Wu Xiaoxu wrong? Is it a netizen appendicitis?"
I didn't know if he was in Gongsen or was serious. I looked closely at his expression. I'm sure he really didn't understand it.
I said: "The breakthrough in the cecum is a breakthrough in blindness. Is it good if we use Internet language?" I laughed at him with silver bells.
Pouting chickens slides into Facebook every day. The dynamic walls are farm texts shared by people who say, "Laugh every day," "It's like a lot," "You know too much." He absorbs the day of the farm every day. Month essence, I think he should understand the Internet language.
After being laughed, the squeaky chicken tried to cheer up and several times wanted to apply "breakout cecum" to the dialogue of life.
The first attempt he failed, he said this: "I know, this is what that cecum, what, eh, Wu XX, what did the cecum say?"
I said: "Break out the cecum."
The first time the pouts failed to attack, I responded with silver bells.
Yesterday I was very puzzled about something. I couldn't find information on the Internet. I asked if I had any idea about how to use it.
He gave me an answer I think is very reasonable, so I praised him.
One hundred years ago, he was praised for his high tail height. He decided to once again vault, so he said loudly, "I'm smart, and I'll see that I'm in the cecum!"
Wa hahaha! Wa hahaha! ! Wa hahaha! ! !
I smiled and my tears flowed out: "What is it that protrudes into the cecum? Are you trying to break through the cecum?"
He grunted and said, "Yes, break through the cecum!"
Then he himself laughed and cried.
Hey, forget about her husband, I really shouldn't be too tough myself. You are good at singing and turning the tongue and tongue, but it's not an internet language expert. You can walk your own path and feel comfortable. You don't understand the internet language and the boss will not detain you. salary.
Article tags
Chinese Style Salad Dressing
Creator introduction
Princess Linda
Princess Linda's kitchen notes
Princess Linda posted on 痞 Guest House (0) Popularity (9554)
share it
E-mail forwarding
Station Category:Recipe Sharing

Personal Category: Cooking recipes

Previous Post: Red wine stew Oxtail Stew

This categoryNext: 【Spicy Roast Chicken with Chicken and Chicken 3】Chicken breasted chicken

Previous: Method for quickly cleaning range hood oil nets and oil cups (videos)

Next: 【Spicy Roast Chicken with Chicken and Chicken 3】Chicken breasted chicken
today in History
2017: Pregnancy In October, my book baby finally has to meet with you! [Princess Linda's kitchen notes: Get rid of the promise of an idiot who transforms into a kitchen princess, 75 ways to save you from taking the road to cooking success! 】
▲top
Zanjiabang Advertising Network
To open and press (clamp)
My YouTube channel
*********** *********** ****************
AdSense C Block
AdSense B Block
Top Posts
(306385) Japanese-style Light Cheesecake--The Secret of Tearing a Family

(291864) This year finally the right place to worship the Lord (I hope there is a prayer)

(284623) Braised beef noodles (beef looks firm, tender and secrety to eat)

(238094) A pot of brownies without the need for moist, soft, brownies

(202913) Crispy Inner Q, Concise Scallion Cake (Video)

(182926) Black Beauty Cheesecake

(166063) Fresh Roubao - How to steam out the white bubble young Mimi no bubble does not collapse the steamed bun

(165216) Japanese vanilla cream puff

(137856) American Roasted Ribs (Smoke-free cooking without moving the shovel)

(137237) My mother taught me the ancient morning oil
Article classification
Bread (53)

Toast (18)

Desserts (49)

Chinese Pasta (25)

Cooking Recipes (88)

High-end bead to serve (14)

Good things to share (13)

Kitchen Pacing Sharing (12)

Housewife Linda Takes Notes (15)

Linda slimming notes (19)

Natural yeast (8)
latest articles
United States [Stasher silicone seal bag]

German Hamptons macaron Ventani diamond ceramic pot

Lemon Cheesecake Roll - Cake Roll Practice Notes Share

Yamazaki Yamasaki Microcomputer 45L Electronic Temperature Control Stainless Steel All-In-One Electric Oven SK-4680M, "Life Picker" Double Anti-Oxidized Silicone Heat-Proof Gloves

Japan's tourism will be a good thing, local mothers Shu pressure machine - IRIS big beat dual cyclone smart smashing machine

Princess Linda LINE@ Life Circle Group

France Alley Voyager Pure Diamond Series Luggage

[Cuisinart] Meishan Ya Professional Portable Stirrer HM-70, OXO Handmade Biscuit Extruder & Bakeware Series

[Princess Linda's kitchen notes] new book unpacking draws

In October, my baby is finally ready to meet you! [Princess Linda's kitchen notes: Get rid of the promise of an idiot who transforms into a kitchen princess, 75 ways to save you from taking the road to cooking success! 】

United States [OXO Home Kitchen Series], "Korean New Concept Tion Hair Softening Magic Comb"

United States [Meisha Ya 8 cups 8 cups easy to play food processor]

Portugal São MAMEDE extra cold pressed virgin olive oil "Black olive oil", "fish is king" top frozen tasty bigeye salmon big belly meat

Super simple electric pot to make hearty eggs to share the success and failure experience

Cuisinart Meishan Ya Multifunction Pan
Latest response
01/05 Visitors: I am afraid that I will not be overcooked

01/05 Visitors: eat directly

01/04 Visitor: Does French bread have ears? I see a lot...

01/02 Kay JH Wang: I'm sorry, I'm really about to be beaten...

01/02 Visitors: j daddy is prohibited from watching serials from childhood, but...

01/01 Visitors: It is not strange for students now, it is some outside...

01/01 Visitors: The fake monsters are the kind of people, not in Chinese...

01/01 Visitors: Hatched nets are some of the people who are sleeping

01/01 Visitors: Just watch your favorite people and let each other...

12/31 Visitors: Can I use sorghum instead of rice wine?
Princess Linda's Recipes Wall
Princess Linda's Recipe Wall for Baking Notes
Recipe State: My Food List
Copy sharing link
My recipe at MyTaste
Use dates to find articles
All articles list
Enter keyword to search my recipe
News Exchange (RSS)
Welcome to Cold House
Copyright statement
This work is based on Creative Commons Attribution-non-commercial-forbidden to be modified under the 3.0 Taiwan Authorization Terms.
QR Code
Blog Hit
Today's Popularity: 46

Accumulated popularity: 11911745
Close window
Zanjiabang Advertising Network
Chinese Style Salad Dressing Chinese Style Salad Dressing
Reviewed by
Cake Lover
on
November 20, 2016
Rating: