Instant Pot Italian Meatball Soup is easily made in one pot in your Instant Pot, with accessible ingredients and in just 30 minutes. Juicy meatballs cooked in a rich tomato broth.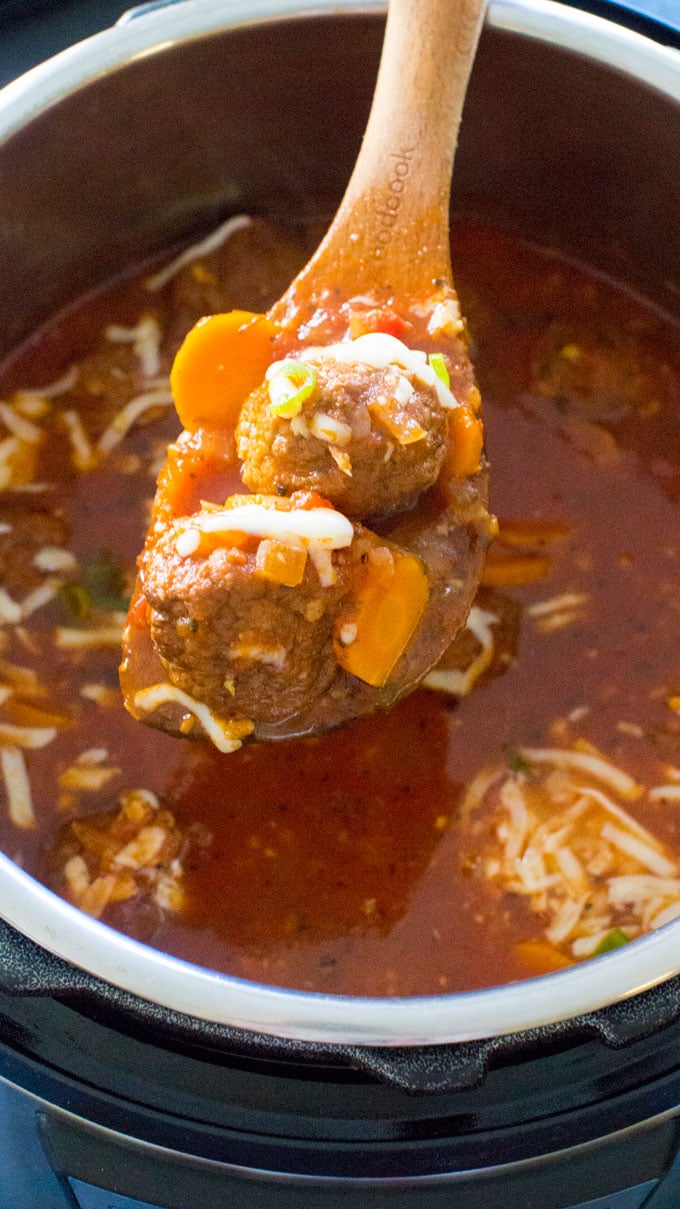 Instant Pot Italian Meatball Soup is the perfect easy meal you can put on the table in 30 minutes or less. With budget friendly ingredients and thanks to using frozen, store-bought meatballs, this delicious soup is easy breezy to make. Made with juicy meatballs, marinara sauce, crushed tomatoes and topped with cheese, this meal is pure comfort food. Instant Pot Italian Meatball Soup is best served with fresh, crusty bread, and use lots of it for dipping into the soul warming tomato broth.
Cooking for more Instant Pot Recipes? Check my collection here:
I nstant Pot Mongolian Chicken – a quick and delicious family meal and a crowd pleaser.
Instant Pot Mongolian Beef – made healthier with less sugar, oil and not deep fried.
Instant Pot Orange Chicken – one of the most popular recipes on the blog.
Instant Pot Tomato Soup – serve with grilled cheese and you are in for a treat.
Instant Pot Pulled Pork – perfect for when a pulled pork craving strikes.
Instant Pot Apple Cider – made using the Slow Cooker function.
Instant Pot Tortellini Soup – made using the Slow Cooker function.
Instant Pot Apple Pudding Cake – made using the Slow Cooker function.
Instant Pot Pork Goulash – made using the Slow Cooker function.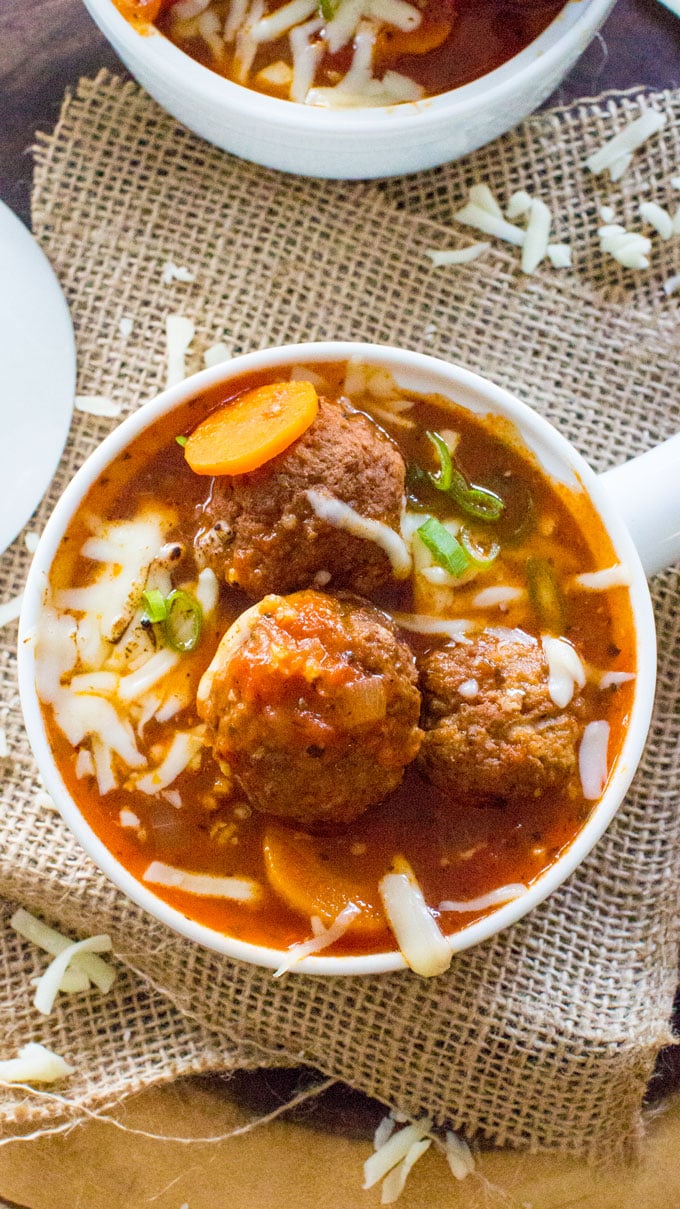 Tips & Tricks on how to make the perfect Instant Pot Italian Meatball Soup:
You don't have to thaw the meatballs for this recipe, I prefer to use frozen, fully cooked meatballs as they already have a nice golden-brown color.
I kept the vegetables to the minimum in this soup, as I wanted a rich tomato broth. You can add 1 cup of celery or 3 potatoes.
Beans are a great addition too, you can add a can of cannellini beans. Rinse the beans before adding them to the pot.
You should taste and adjust for salt, pepper and spiciness.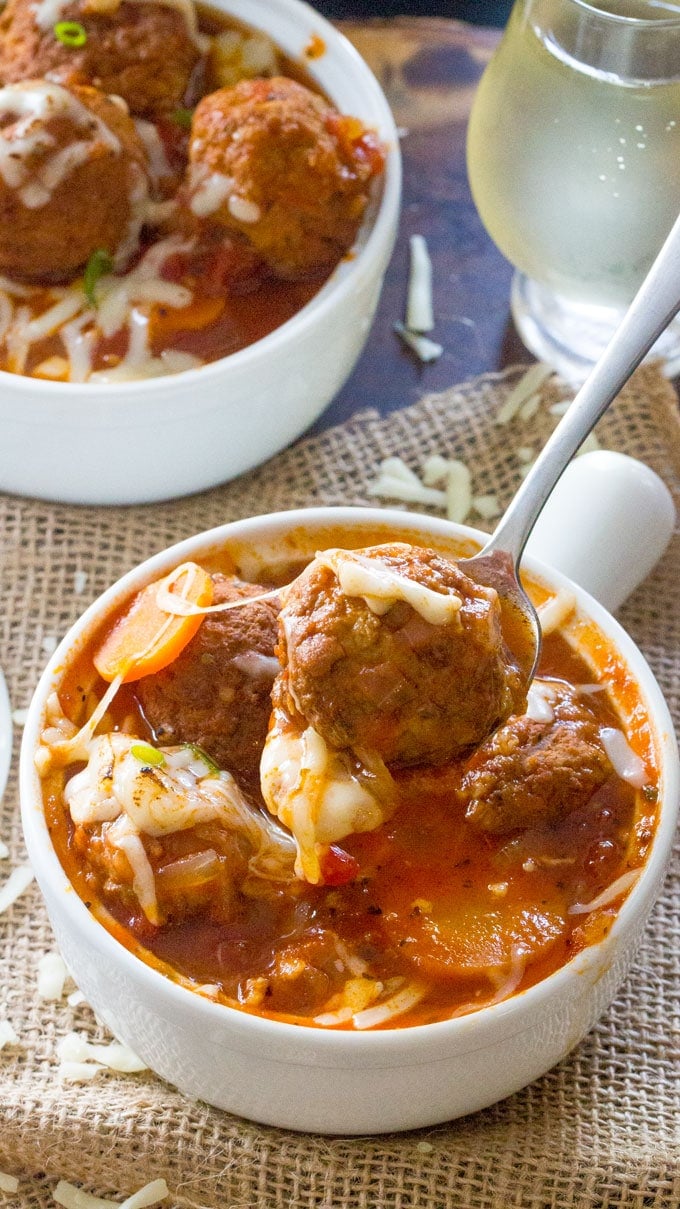 Tools/Ingredients I used to make this Instant Pot Italian Meatball Soup Recipe:
Instant Pot – I use it all the time, either the Pressure Cooker function or the Slow Cooker function, I also like that I can just sauté / brown the meat and veggies directly in the pot using the Sauté function
5 from 5 votes
Instant Pot Italian Meatball Soup
Prep Time
10 mins
Cook Time
15 mins
Total Time
25 mins
Course: Main Course
Cuisine: Italian
Servings: 6
Ingredients
2 tablespoons extra virgin olive oil
1 large onion diced
8 garlic cloves minced
2 large carrots diced
1 cup diced celery optional
3 tablespoon tomato paste
1 cup marinara sauce
1 can / 14.5 oz crushed tomatoes
20-25 mini meatballs fully cooked and frozen
1 teaspoon dried basil
1 teaspoon dried oregano
1/2 teaspoon red pepper flakes
1/2 teaspoon black pepper
1/2 teaspoon salt add more if needed
32 oz beef or vegetable broth I used beef broth
Garnish:
2 tablespoons fresh parsley diced
2 tablespoons scallions diced
1/4 cup parmesan or mozzarella cheese
Instructions
Heat up your pressure cooker: press Sauté -> click on the Adjust button -> select More to get the Sauté More function, which means that the food will be sautéed over medium-high heat. Wait for the Instant Pot indicator to read HOT.
Add the oil to the hot Instant Pot, add the diced onions and minced garlic, and sauté for 2-3 minutes, stirring a few times.
Add the carrots (plus celery if using) and cook for 1 minutes. Add the tomato paste and cook for another minute.
Add the rest of the ingredients to the Instant Pot, except those listed in the "Garnish" section. Stir.
Using manual function, set to high pressure for 9 minutes .
After 9 minutes, use quick release. Stir.
Serve topped with scallions, parsley and mozzarella cheese. Serve with crusty, warm bread on the side or grilled cheese.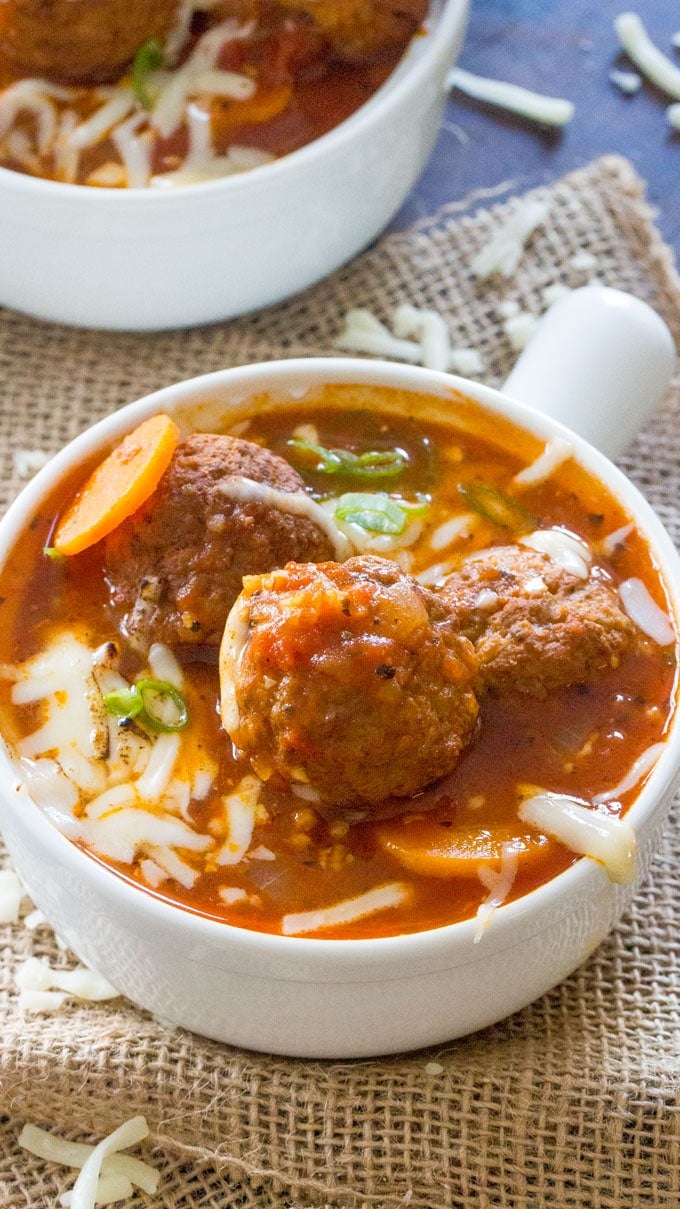 Categories:
Slow Cooker & Pressure Cooker
Soups and Stews
Tags:
Prominent words:
cooked in a rich tomato
cooker function
instant pot italian
instant pot italian meatball
instant pot italian meatball soup
instant pot with accessible
instant pot with accessible ingredients
italian meatball
italian meatball soup
meatball soup
meatballs cooked in a rich
pot in your instant pot
pot italian
pot italian meatball
pot italian meatball soup
pot with accessible ingredients
rich tomato broth
slow cooker function
using the slow cooker
using the slow cooker function
Ingredients:
carrots
celery
crushed tomatoes
garlic
marinara sauce
meatballs
olive oil
onion
tomatoes
You might also enjoy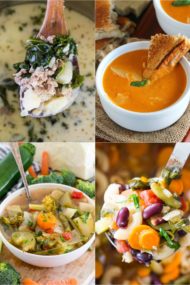 Easy Instant Pot Soups
Instant Pot General Tso Chicken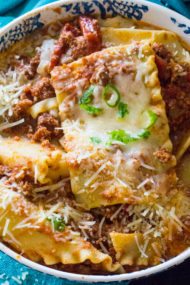 Instant Pot Lasagna Soup
As Seen In
Cakes & Cheesecakes
Instant Pot Italian Meatball Soup
Reviewed by
Sup
on
April 13, 2018
Rating: