Instant Pot Philly Cheesesteak Pasta has all the delicious flavors and textures of a juicy Philly cheesesteak in this easy and cheesy pasta dish ready in about 30 minutes.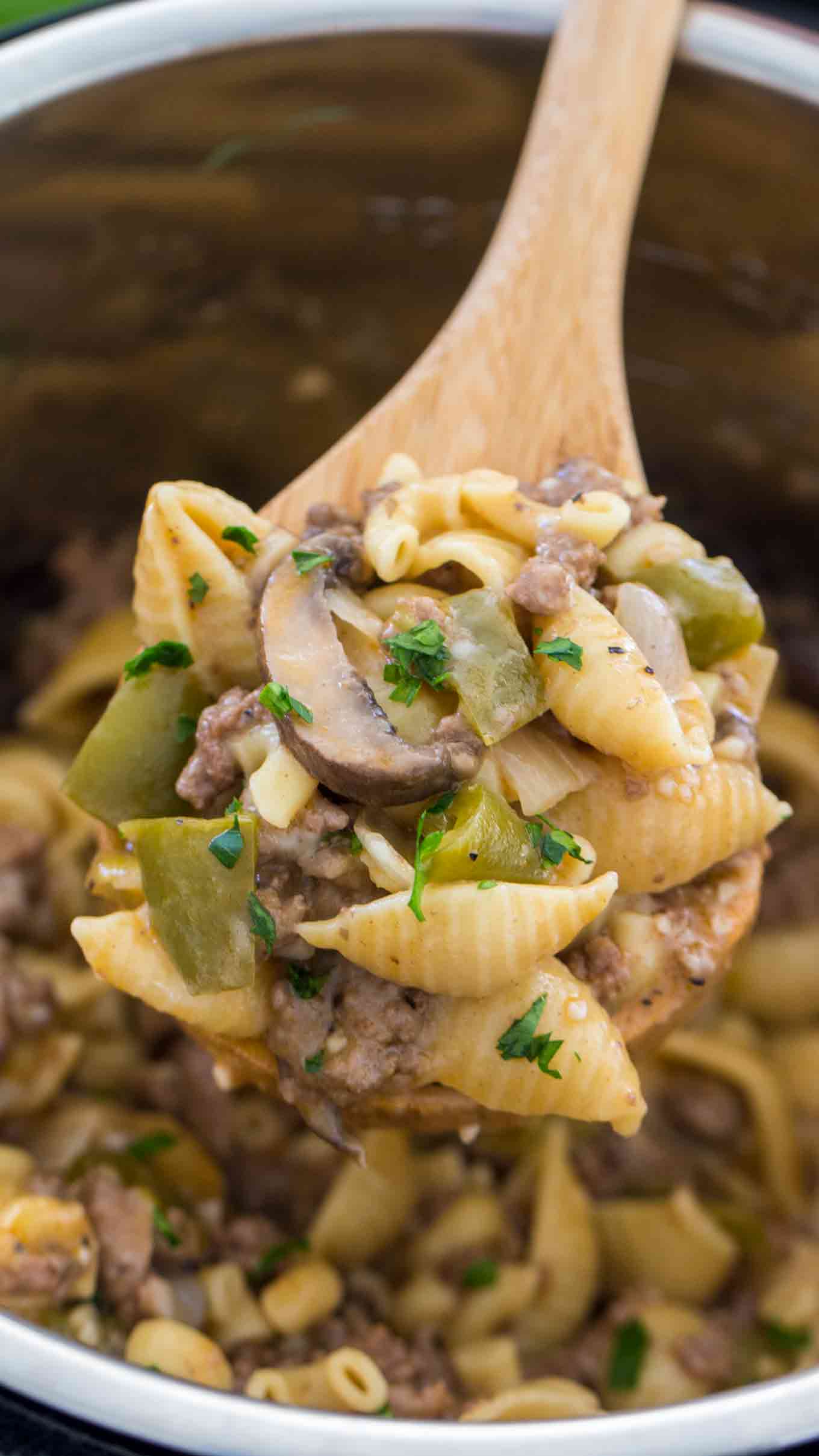 Instant Pot Philly Cheesesteak Pasta is one of the easiest and the most delicious recipes you can make in your Instant Pot. You start by browning the beef, after that you add the mushrooms and green pepper, followed by the pasta and the broth to cook it all. Once the Instant Pot beeps all you have to do is add the cheese, as much as you want, because the more cheese you add the better it tastes. Stir well and enjoy one of the creamiest and most delicious pasta dishes you have ever had. This recipe does not get any easier, I love that you don't have to pre-cook the pasta, I mean who has time for that? You add the uncooked pasta to the pot and cook it all together. This Instant Pot Philly Cheesesteak Pasta is the perfect one pot meal that you can make in about 30 minutes and it bursts with textures and flavors!
Looking for more easy Instant Pot Philly Recipes? Check these out:
Instant Pot Orange Chicken – my most popular Instant Pot recipe that even 2 year olds love!
Instant Pot General Tso – another amazing take on a classic Chinese recipe.
I nstant Pot Mongolian Chicken – a quick and delicious family meal.
Instant Pot Mongolian Beef – made healthier with less sugar, oil and not deep fried.
Instant Pot Sweet and Sour Chicken – made with juice pineapple and sweet bell pepper.
Instant Pot Honey Lemon Chicken – heathy and very flavorful.
Instant Pot Pineapple Chicken – another delicious dump and cook recipe.
Instant Pot Garlic Sesame Chicken – another tasty dump and cook recipe.
Instant Pot Chicken Tikka Masala – your favorite Indian dish made easy in the pressure cooker.
Instant Pot Beef Bourguignon – the beef will literally melt in your mouth.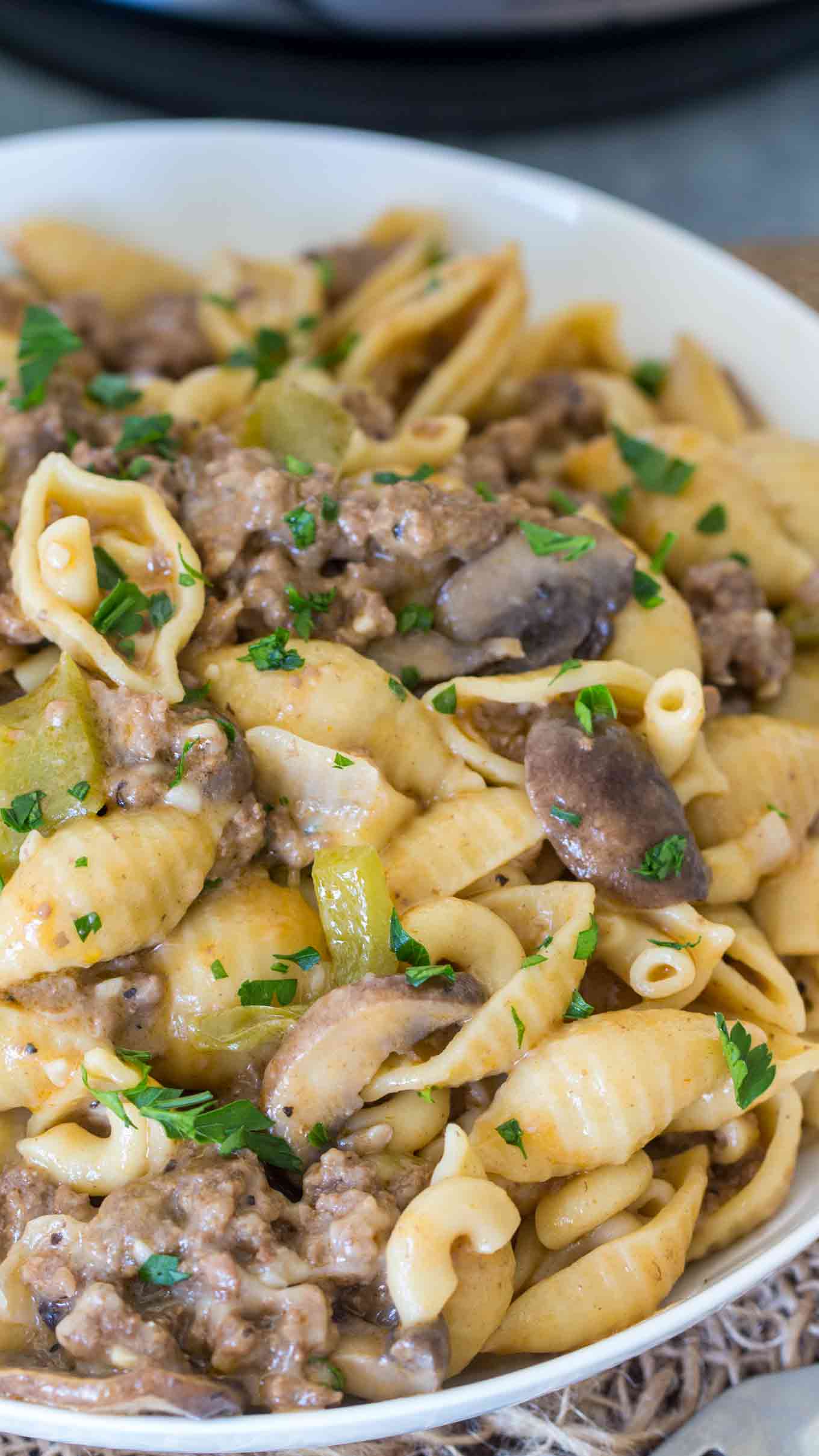 Tips & Tricks on how to make the perfect Instant Pot Philly Cheesesteak Pasta Recipe:
I always say this, but a good meat centered meal starts with quality meat, preferably use organic beef for this meal.
Look for fresh meat, that has a bright color, and that has a 15-20% fat content to get great flavor and tenderness.
Browning the beef is essential, it will lock in the flavor and the beef juices and also elevate the meat flavor.
You don't have to pre-cook the pasta for this recipe, you add the uncooked pasta to the pot and 5 minutes on HP will give you al-dente pasta, and 6 minutes will result in more well cooked pasta.
You can make this dish with any ground meat: chicken, turkey or pork, the cooking time will still be the same if you use the same amount of ingredients.
You can add red pepper flakes for the dish to be spicier.
I added provolone cheese, you can also use mozzarella or Swiss cheese.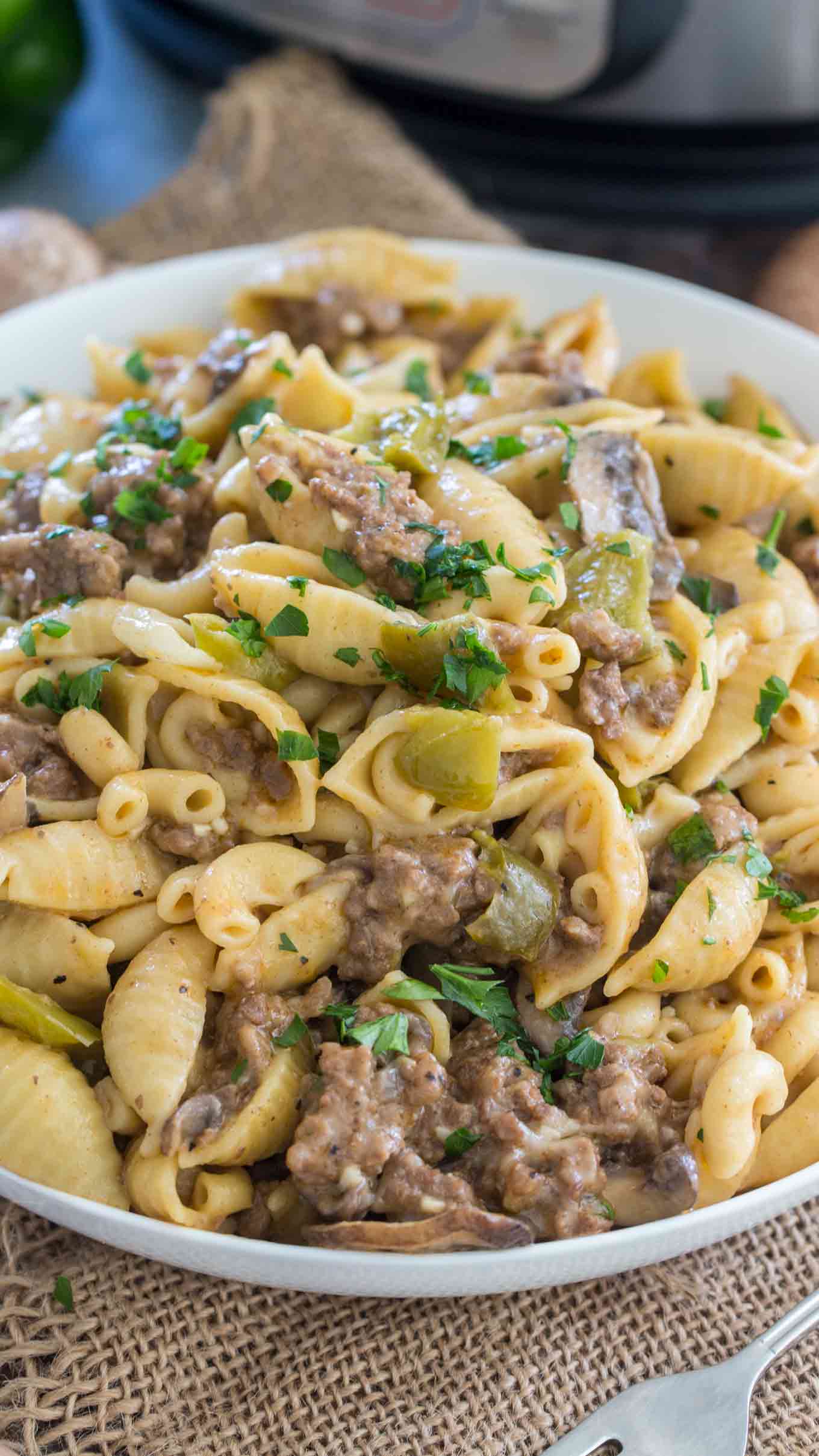 Tools/ingredients that I used to make the Best Instant Pot Philly Cheesesteak Recipe:
Instant Pot – I use it all the time, I have the 6 quarts one. It makes weeknight meals so much easier.
4.88 from 8 votes
Instant Pot Philly Cheesesteak Pasta
Prep Time
10 mins
Cook Time
10 mins
Total Time
30 mins
Course: Main Course
Cuisine: American
Servings: 6 people
Ingredients
1 pound ground beef
2 tablespoons butter
1 yellow onion diced
1 tablespoon minced garlic
1 green bell pepper diced
8 ounces baby Bella mushrooms minced
2 tablespoons ketchup
1 tablespoon Worcestershire sauce
1/2 teaspoon Kosher salt
1/2 teaspoon fresh ground black pepper
3 cups beef broth
8 oz small pasta I used medium shells
2 cups shredded cheese provolone, Swiss or mozzarella cheese
Instructions
Set Instant Pot to Saute.
Once the IP is hot melt the butter.
Add the ground beef, let it cook without moving for about 1 minutes, to get a nice sear on it. After that, break it up using a wooden spoon as it cooks.
Once the ground beef has browned, add salt, pepper and Worcestershire sauce. Stir to combine. Add onion, garlic, green pepper and mushroom. Stir and cook for another 1-2 minutes.
Add the ketchup and beef broth. Stir to combine.
Add pasta and stir to combined.
Cover and seal the lid. Make sure the valve points to Sealed. Change setting to manual and adjust time to 5 minutes on High Pressure.
Once Instant Pot beeps to show that it's done, do a quick release, by change the position of the valve to Vent. Carefully remove cover and stir.
Turn off the Instant Pot.
Top with cheese, put the lid back on but don't seal. Allow a minute or two for cheese to start to melt. Stir to combine.
Serve!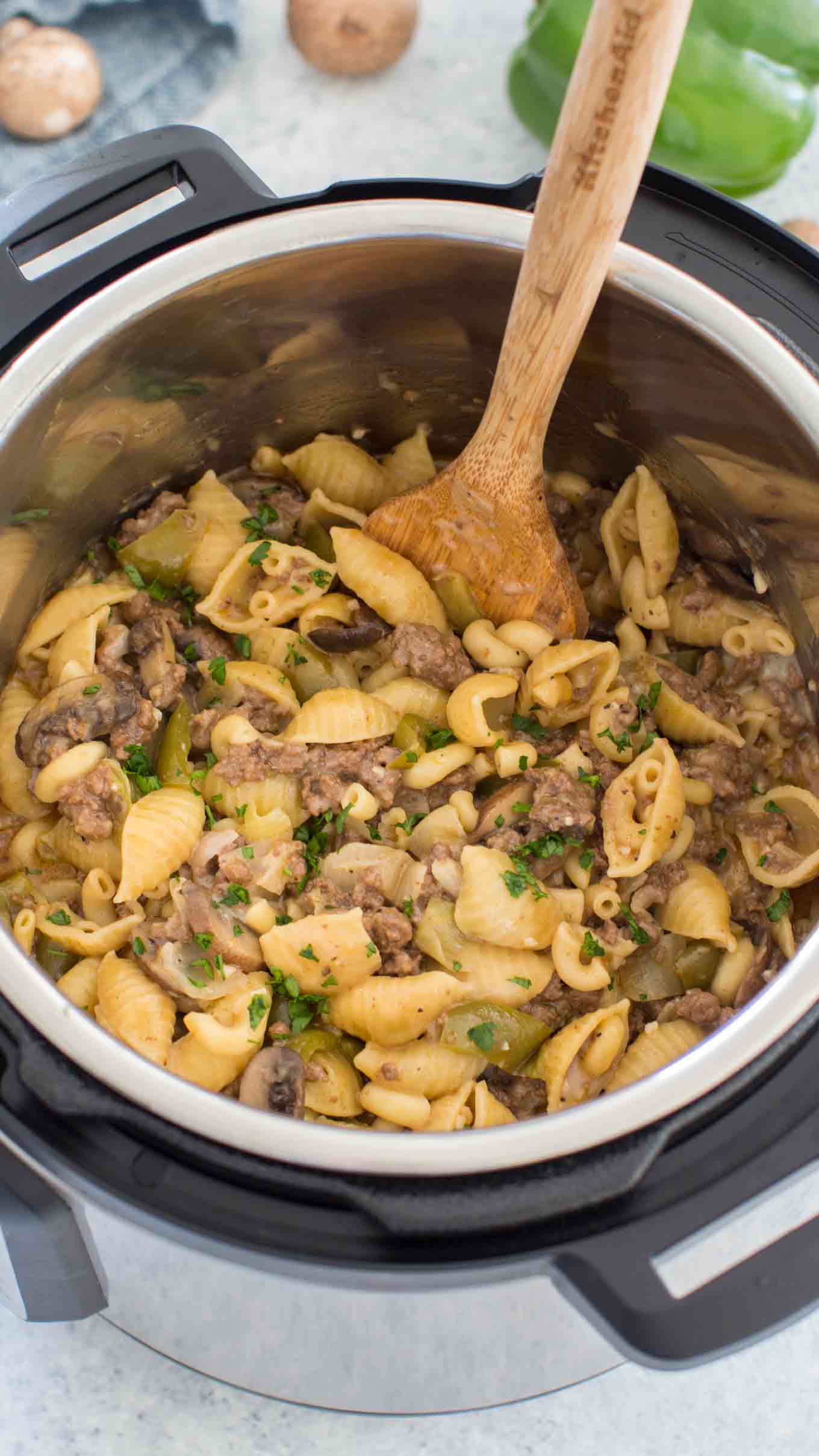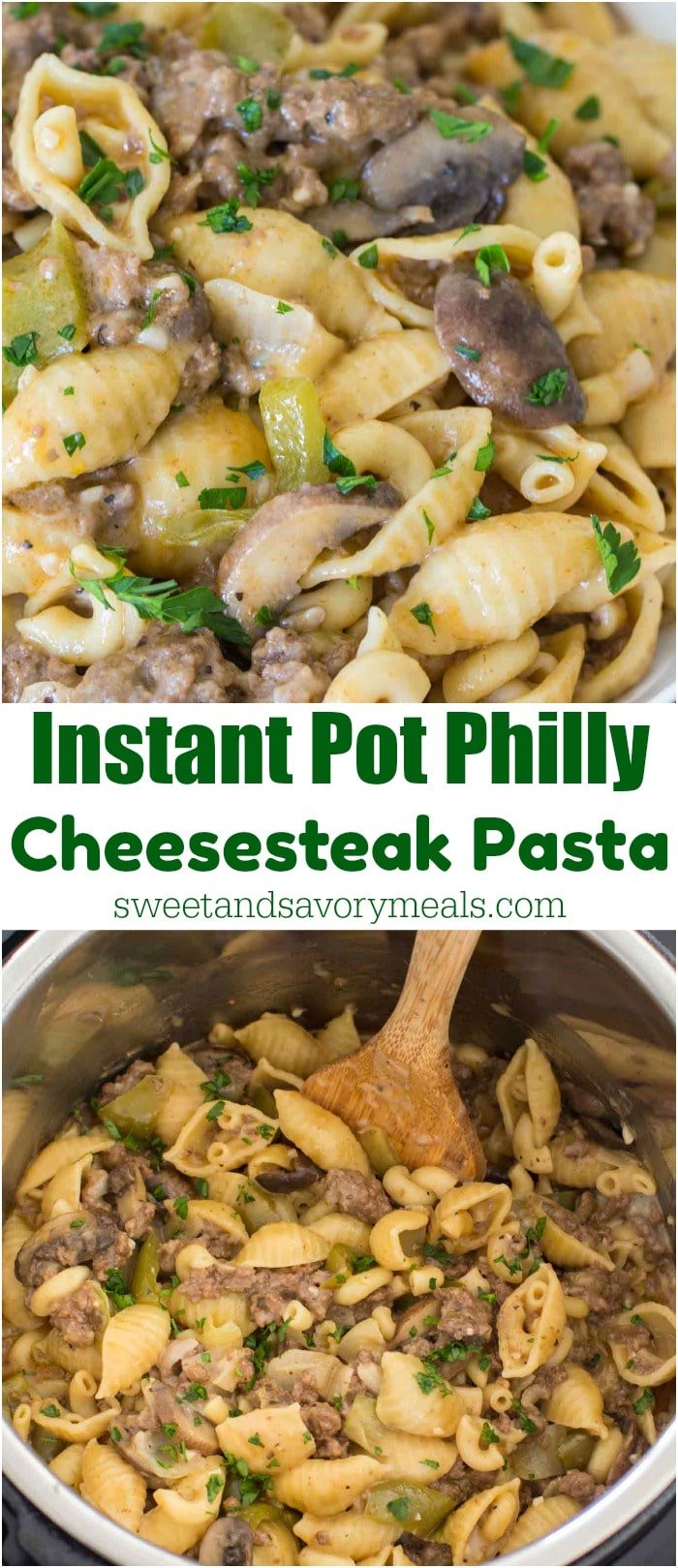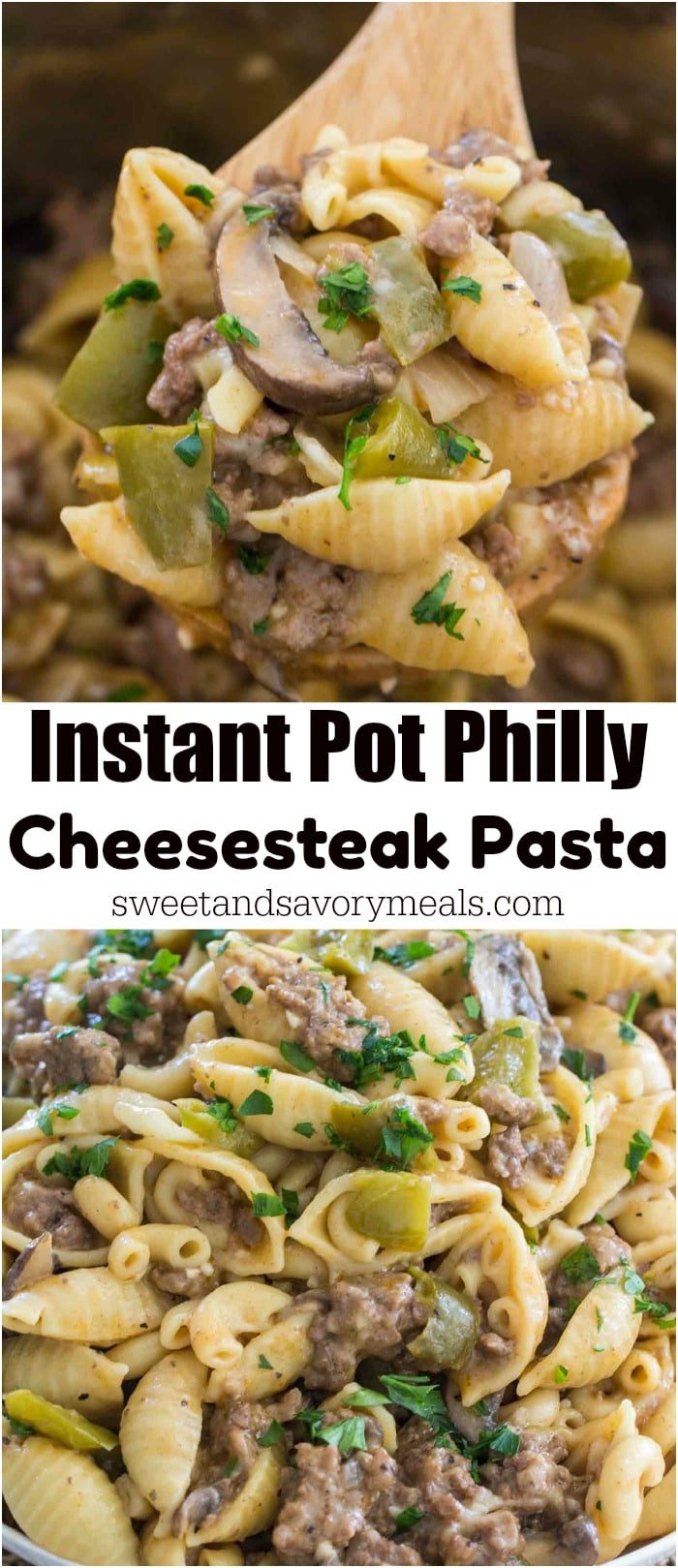 Categories:
Pasta Dishes
Pork, Beef & Other Meat
Slow Cooker & Pressure Cooker
Tags:
Instant pot
Instant Pot recipe
pressure cooker
Prominent words:
cheesesteak pasta
cheesy pasta dish ready
delicious flavors and textures
dish ready in about 30
dump and cook recipe
easy and cheesy pasta dish
instant
instant pot
instant pot philly
instant pot philly cheesesteak
instant pot philly cheesesteak pasta
pasta
philly cheesesteak
philly cheesesteak pasta
pot philly
pot philly cheesesteak
pot philly cheesesteak pasta
stir to combine
textures of a juicy philly
uncooked pasta to the pot
Ingredients:
beef
cheese
green bell pepper
ground beef
onion
You might also enjoy
Instant Pot General Tso Chicken
How To Cook Frozen Ground Beef In The Instant Pot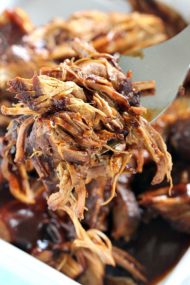 Instant Pot Pressure Cooker Pulled Pork
As Seen In
Cakes & Cheesecakes
Instant Pot Philly Cheesesteak Pasta
Reviewed by
Sup
on
April 23, 2018
Rating: