Slow Cooker Beef Teriyaki is very easy to make and a perfect weeknight meal. Just add all the ingredients to the crockpot and cook.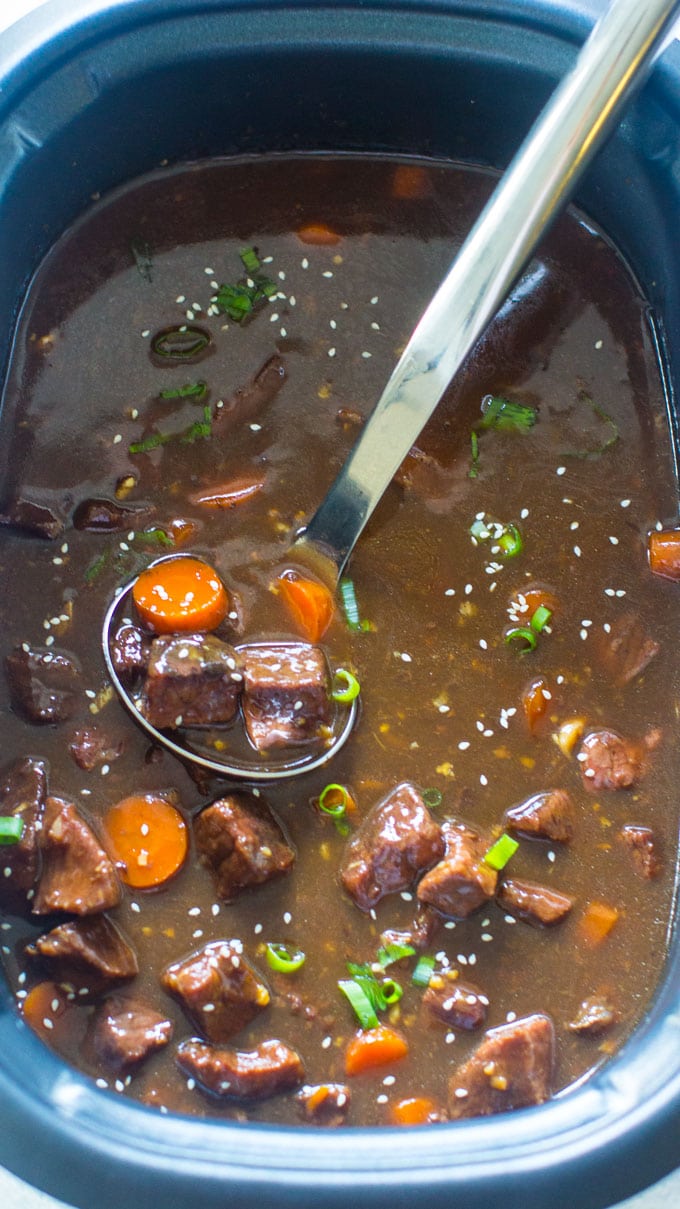 Slow Cooker Beef Teriyaki is one of my favorite meals to make in the crockpot. This dish is such a time saver, also budget friendly. The Slow Cooker Beef Teriyaki is very tender and flavorful, you can serve it with rice or over noddles. Makes enough to feed a large family and the leftovers are delicious. Made with simple ingredients, this meal is always in rotation. Serve it with steamed broccoli or a large green salad on the side.
Love Slow Cooker Recipes? I have some delicious ones! Check them here:
Slow Cooker French Dip Sandwich – perfect for a party or game night.
Slow Cooker Brown Sugar Ham with Orange Glaze – made with lots of fresh orange zest, this ham is full of flavor.
Slow Cooker Chicken Tortilla Soup – such an easy recipe, you literally just add everything to the slow cooker and you are done.
Slow Cooker Pot Roast with Red Wine – RED WINE, need I say more?
Creamy Slow Cooker Tortellini Soup – perfect on a rainy day!
Slow Cooker Beef Stew – such a delicious family dinner, and can be made for special occasions too.
Slow Cooker Chicken Tikka Masala – skip the takeout with this crazy good meal! Its a favorite in our house!
Slow Cooker Corn Chowder with Bacon – the epitome of comfort food, sweet, creamy and BACON!
Slow Cooker Apple Cider – you will never buy store bought again!
Slow Cooker Apple Pudding Cake – best feeling when you have dessert slowly cooking and waiting for you!
Slow Cooker Asian Short Ribs – so tender, they fall of the bone!
Slow Cooker Sesame Chicken – budget friendly and delicious.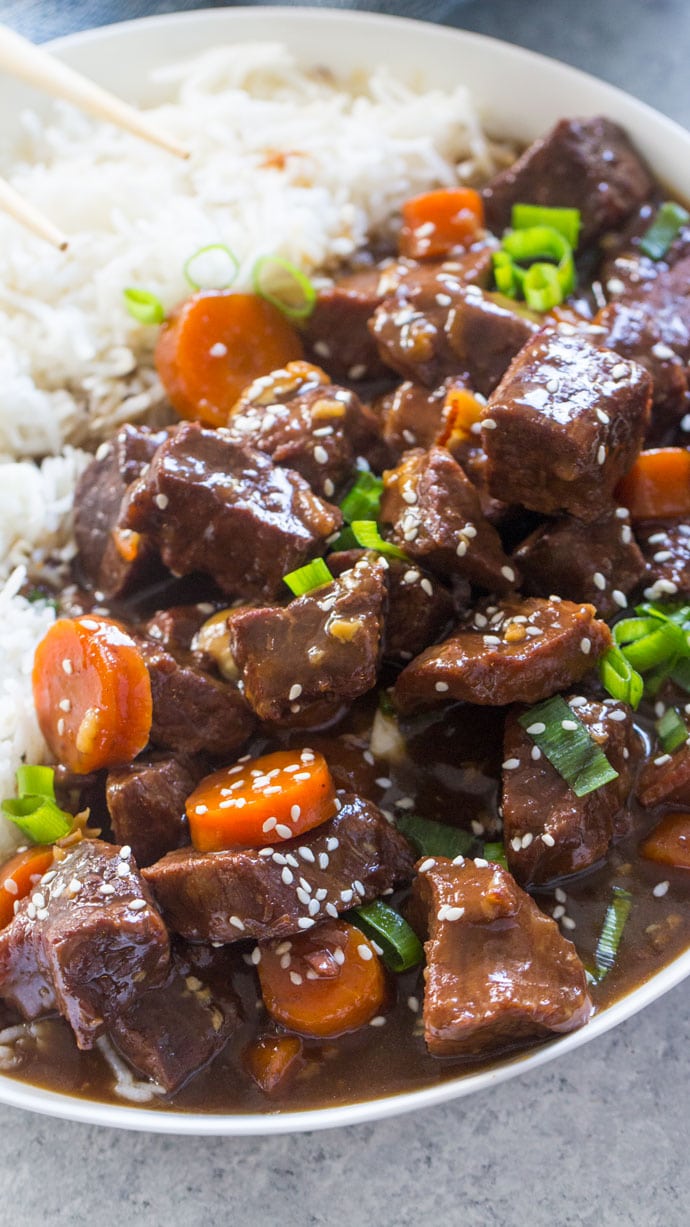 Tips & Tricks on how to make the perfect Slow Cooker Beef Teriyaki:
I always say this, but a good meat centered meal starts with quality meat, preferably use organic beef for this meal.
Cut the beef into 1-1 1/2 inches chunks, so they hold their shape after cooking.
Cornstarch is a key ingredient in here, do not try to replace it with flour, the results will not be the same.
I used a LOT of garlic in this recipe, we love garlic in our family and I think it works really well with the sweet and salty flavors. Feel free to use less if you are not a huge garlic fan.
You can add red pepper flakes for the dish to be spicier.
For even more flavor you can add some fresh ginger as well.
Using fresh ginger and garlic will add amazing flavor and taste to the sauce.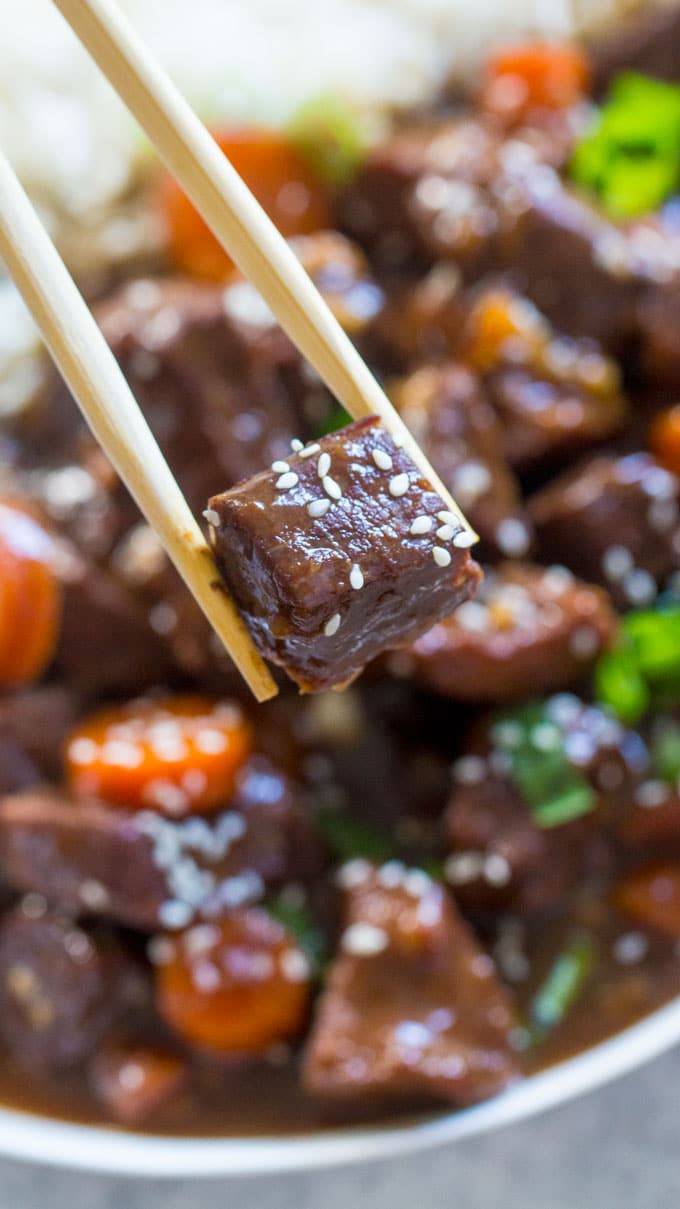 Tools/Ingredients I used to make the Slow Cooker Beef Teriyaki Recipe:
Crockpot – very reasonably priced and definitely a kitchen must have if you are busy.
Cornstarch – I prefer using cornstarch instead of flour to thicken sauces, and this organic brand is my favorite.
5 from 1 vote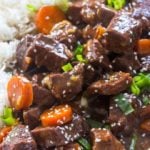 Slow Cooker Beef Teriyaki
Prep Time
10 mins
Cook Time
8 hrs
Total Time
8 hrs 10 mins
Course: Main Course
Cuisine: Chinese
Servings: 6
Ingredients
2 lbs. stew meat cubed
2 tablespoons cornstarch
2 tablespoons sesame oil
1/4 cup brown sugar
8 garlic cloves minced
3 medium carrots diced in 1/4 inch rondelles
1/4 cup soy sauce
1/2 cup beef broth
1 cup Teriyaki sauce
Instructions
Add cubed beef and cornstarch to a gallon sized freezer bag and shake well until the meat is well coated in cornstarch.
Add all the ingredients to the slow cooker, followed by the beef covered in cornstarch. Stir to combine.
Cover and cook on HIGH for 4 hours or on LOW for 8 hours.
If the sauce is too thin and you prefer a sticker, thicker sauce, mix 1/3 cup of beef broth with 1 tablespoon of cornstarch and add it to the slow cooker. Stir gently to combine and cook on low for another 30 minutes. The sauce will thicker.
Serve over rice.
Garnish with sesame seeds and green onion.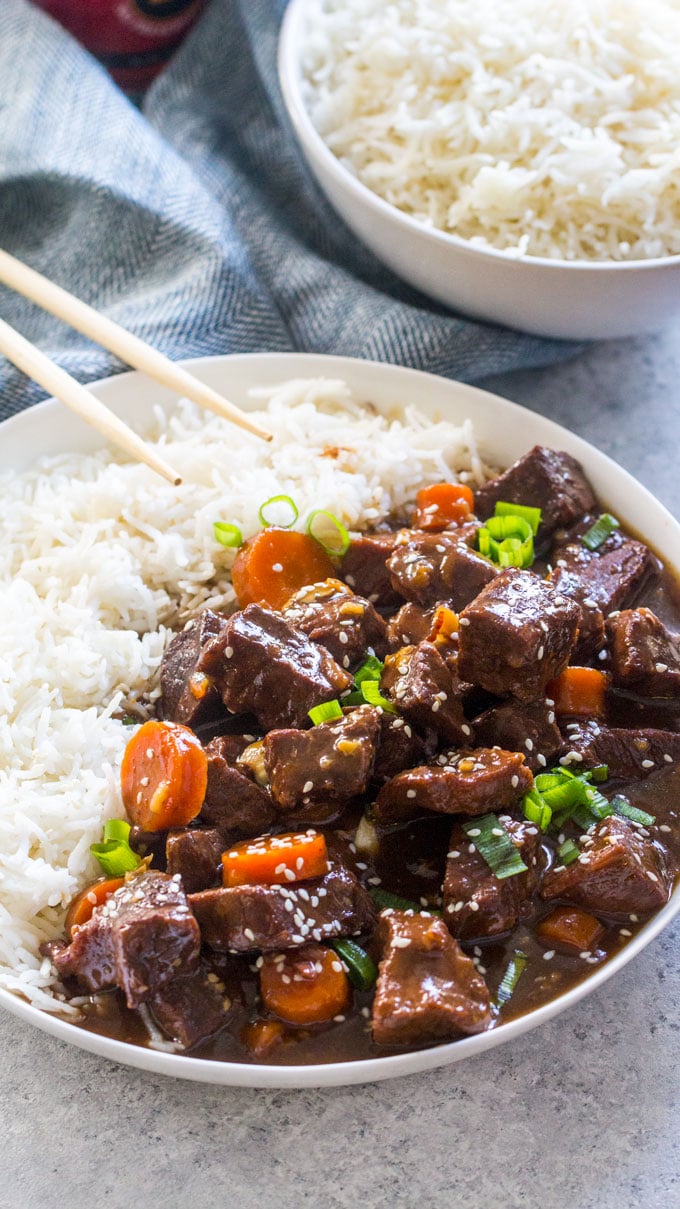 Categories:
Pork, Beef & Other Meat
Slow Cooker & Pressure Cooker
Tags:
Prominent words:
10 mins
beef
beef teriyaki
brown sugar
budget friendly
cooker apple
cooker beef
cooker beef teriyaki
cooker chicken
crockpot and cook
fresh ginger
ingredients to the crockpot
perfect weeknight
perfect weeknight meal
red wine
slow cooker apple
slow cooker beef
slow cooker beef teriyaki
slow cooker chicken
weeknight meal
Ingredients:
beef
beef broth
carrots
cornstarch
garlic
onion
soy sauce
teriyaki sauce
You might also enjoy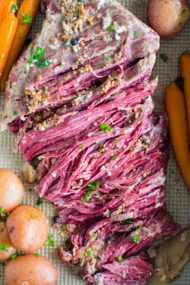 Slow Cooker Corned Beef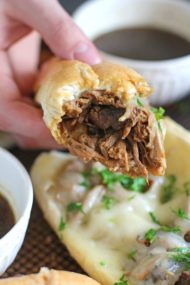 Slow Cooker French Dip Sandwiches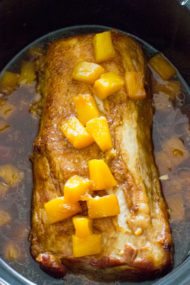 Slow Cooker Pineapple Pork Loin
As Seen In
Cakes & Cheesecakes
Slow Cooker Beef Teriyaki
Reviewed by
Sup
on
April 12, 2018
Rating: