These almond cookies are not only soft and a bit chewy – but they're easy to make and are full of flavor. With hints of almond through out the cookie, these cookies are sure to become a family favorite in no time.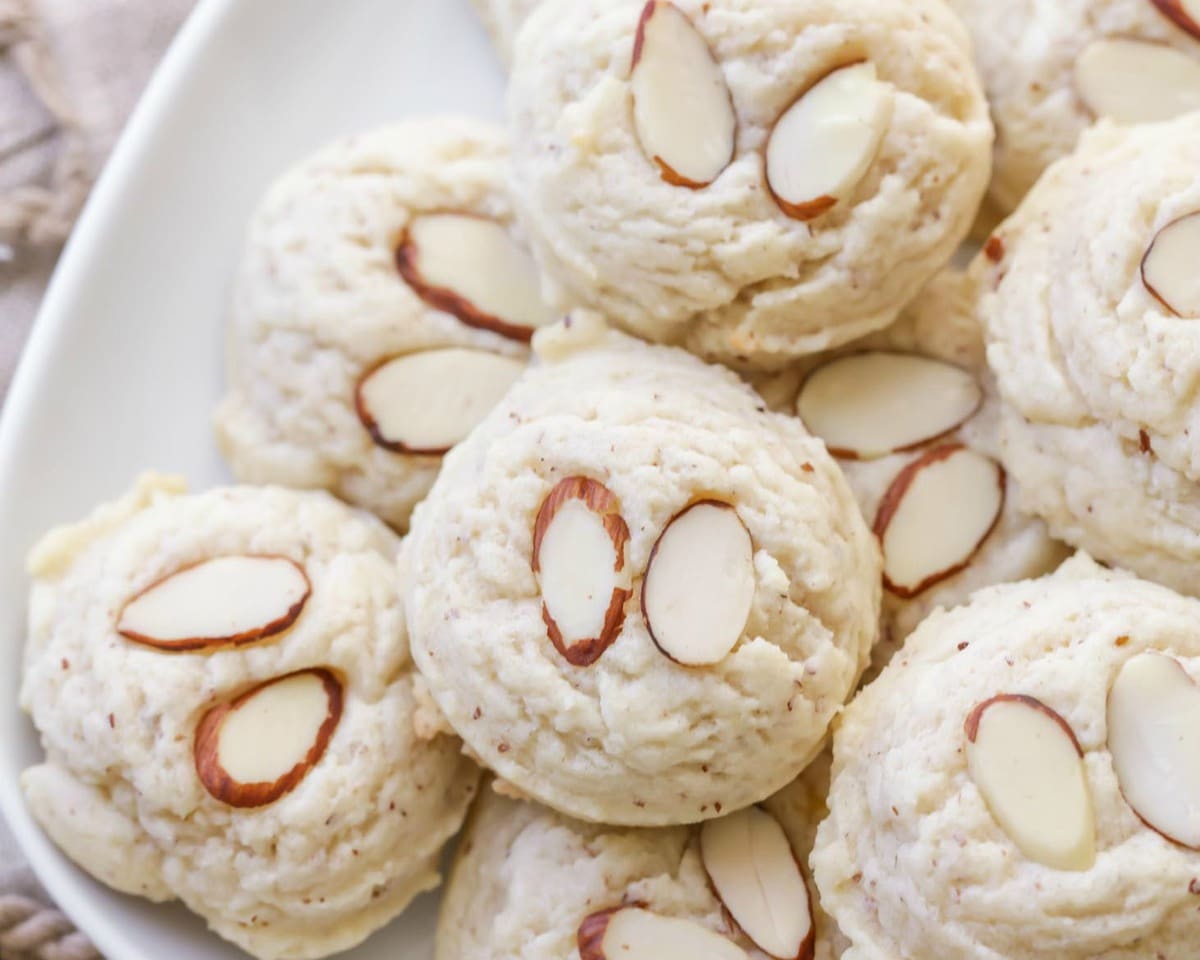 Almond Butter Cookies
Chewy soft almond butter cookies are an almond lover's dream!! Any cookie that has the name "butter" in it has to be delicious right? I love a good chocolate chip cookie, but sometimes I just need a cookie that is different. That's where these cookies jump in to the rescue. They take less than 30 minutes to make because when you need a cookie, you NEED a cookie.
These cookies are no fuss to make and turn out so tasty. Aren't they cute with those two little almond slivers on top? Just gives it that extra almond touch. If your family doesn't eat them all, you can deliver them to friends or neighbors. But you'll probably eat them all. Just sayin'.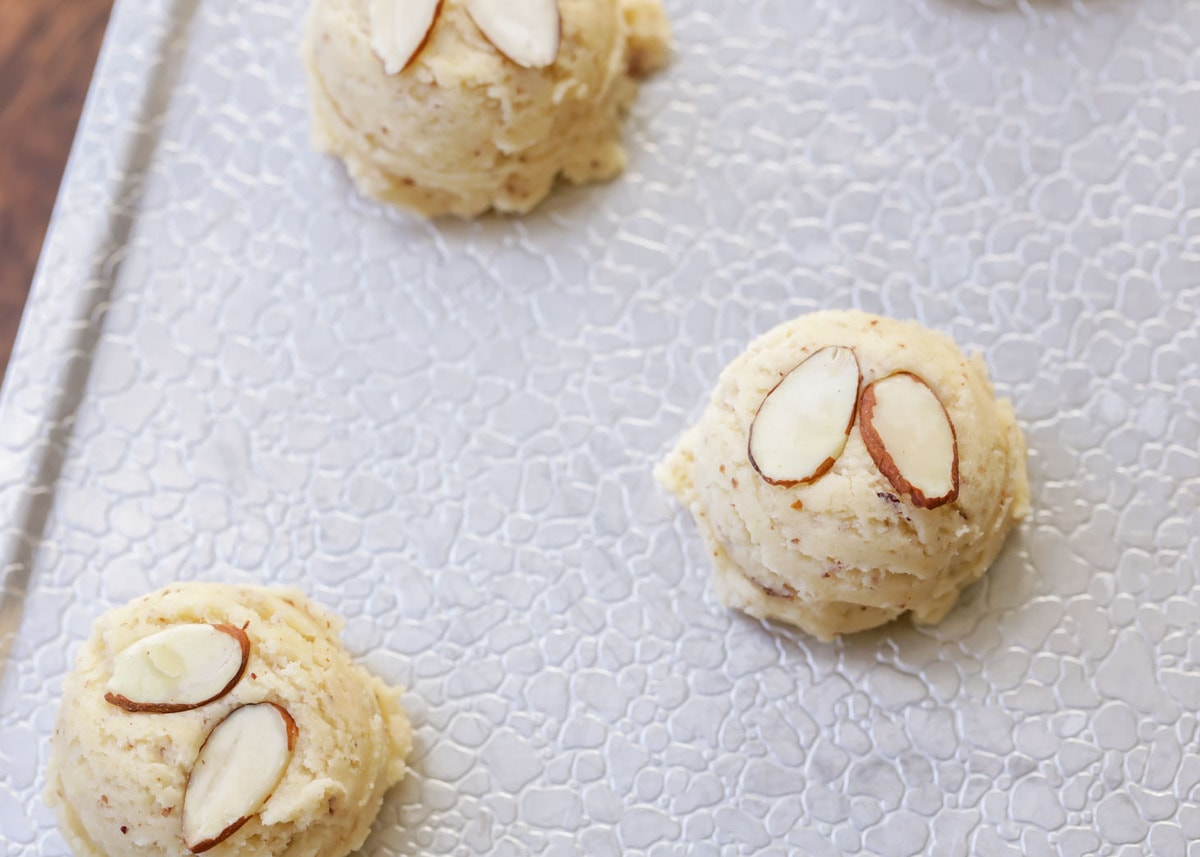 How to make Almond Shortbread Cookies
Most of the time the best cookies are the ones that are made with simple ingredients. Turn to this almond cookie recipe when you want something quick, easy, and SO YUMMY.
You'll need three different types of almonds to flavor these cookies. Ground almonds, almond extract, and sliced almonds (for the top!). The ground almonds give these cookies that spotted texture which I love. And the almond extract is one of my favorite flavors. It's subtle but just the right amount of almondy goodness.
Use a cookie scoop to drop the dough about 2 inches apart on an ungreased cookie sheet. Bake at 400 degrees for only about 7-8 minutes. You do not want to over bake these. Take them out of the oven when they are just slightly browned. They will be perfectly cooked inside. Soft and chewy almond butter cookies for the win!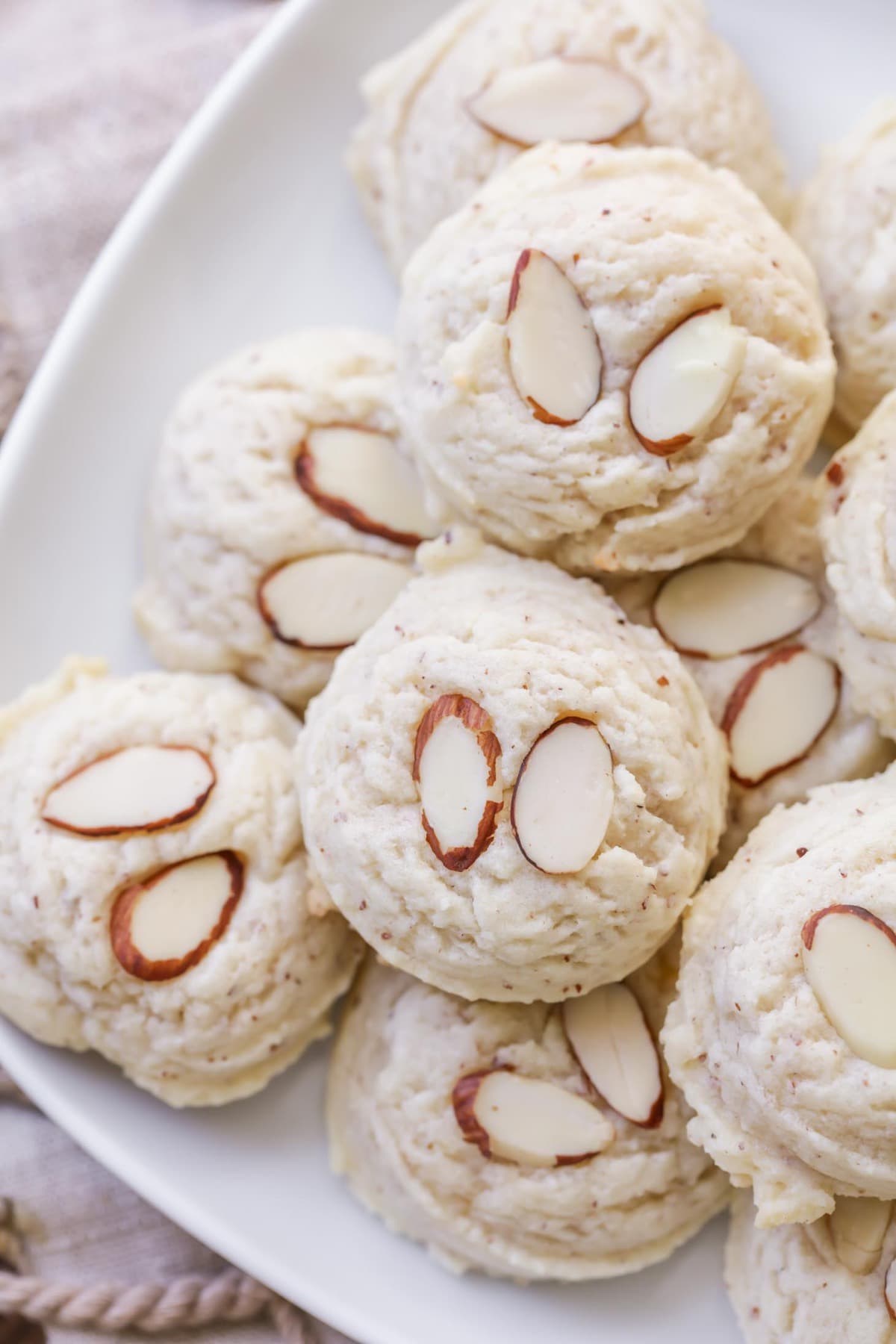 We love trying out new cookies at our house, and are so glad to have tried these ones. It kinda helps that we are huge Almond lovers and enjoy any kind of treat that has almond extract in them.
Be sure to try these out and let us know how they go!
For more almond treats, check out:
Cinnamon Roasted Almonds
Cherry Almond Cupcakes
Almond Toffee Bars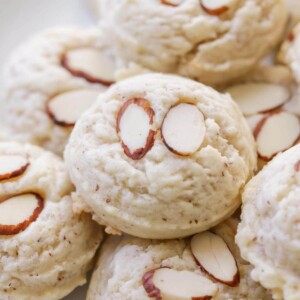 Almond Cookies recipe
Prep Time 15 minutes
Cook Time 8 minutes
Total Time 23 minutes
Servings 24 servings
Calories 90 kcal
Ingredients
1/2 cup butter softened
1/2 cup white sugar
1 egg
1 1/4 cup all-purpose flour
1/2 cup ground almonds
2 tsp almond extract
sliced almonds
Instructions
Preheat oven to 400 degrees F (200 degrees C).
Using a kitchenaid, or large bowl, cream together butter and sugar. Beat in egg, almond extract, and almonds. Slowly add flour until all ingredients are mixed together.
Using a cookie scoop, drop 2 inches apart on ungreased cookie sheets. Top each cookies with two sliced almonds.
Bake at 400 for 7-8 minutes or until cookies are slightly colored.
Nutrition Facts
Almond Cookies recipe
Amount Per Serving
Calories 90 Calories from Fat 45
% Daily Value*
Total Fat 5g 8%
Saturated Fat 2g 10%
Cholesterol 16mg 5%
Sodium 36mg 2%
Potassium 9mg 0%
Total Carbohydrates 9g 3%
Sugars 4g
Protein 1g 2%
Vitamin A 2.6%
Calcium 0.8%
Iron 2.3%
* Percent Daily Values are based on a 2000 calorie diet.
Adapted from Allrecipes.com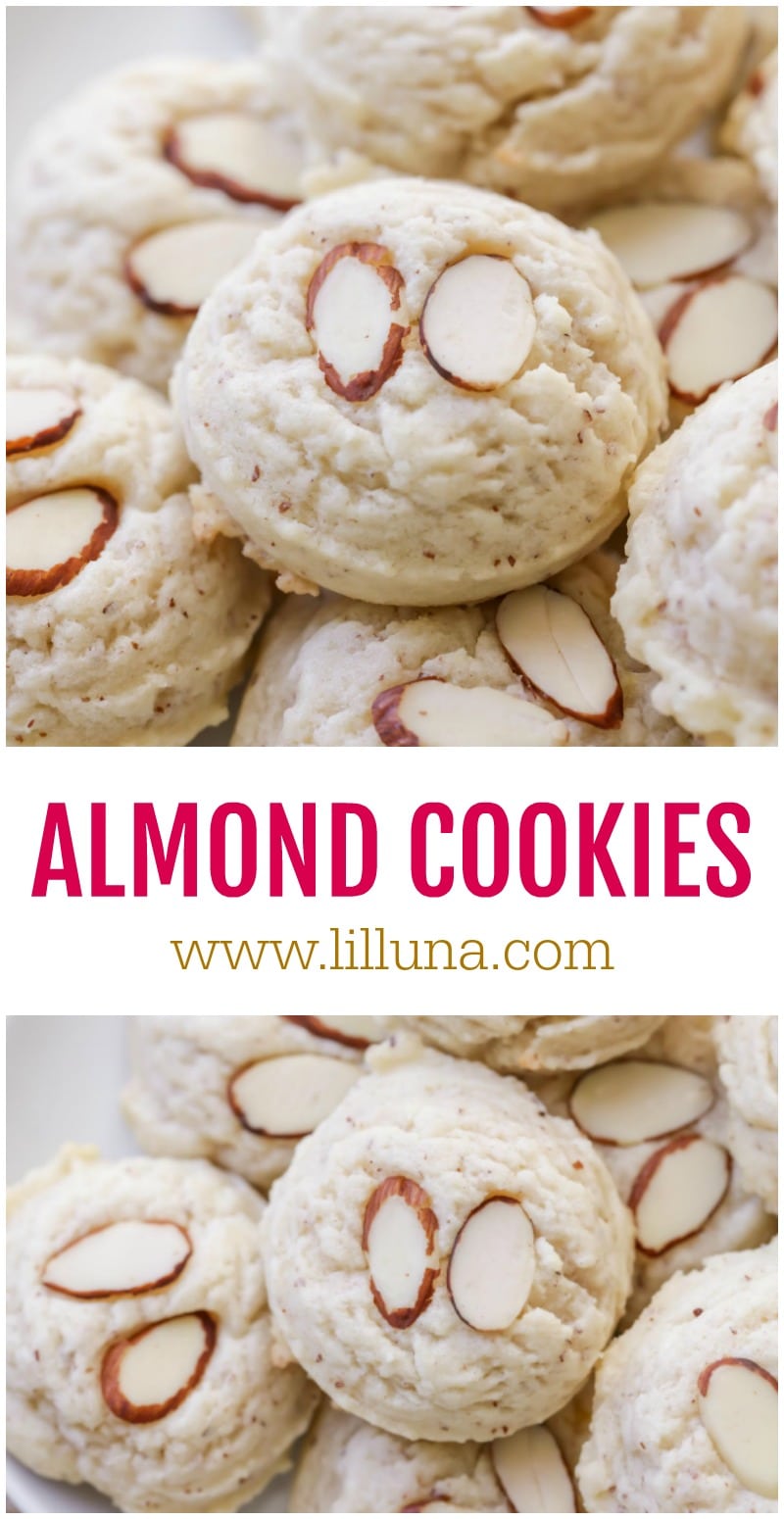 Recipe Notes:
DIFFICULTY: easy
HOW MANY DOES IT FEED: 24 cookies
ANY CHANGES MADE: we replaced amaretto with almond extract
ANY SUGGESTIONS FOR NEXT TIME: none
Almond Cookies
Reviewed by
Sup
on
May 07, 2018
Rating: