This Brownie Batter Frosting is the best of both worlds. Rich chocolate delicious frosting that tastes just like brownie batter!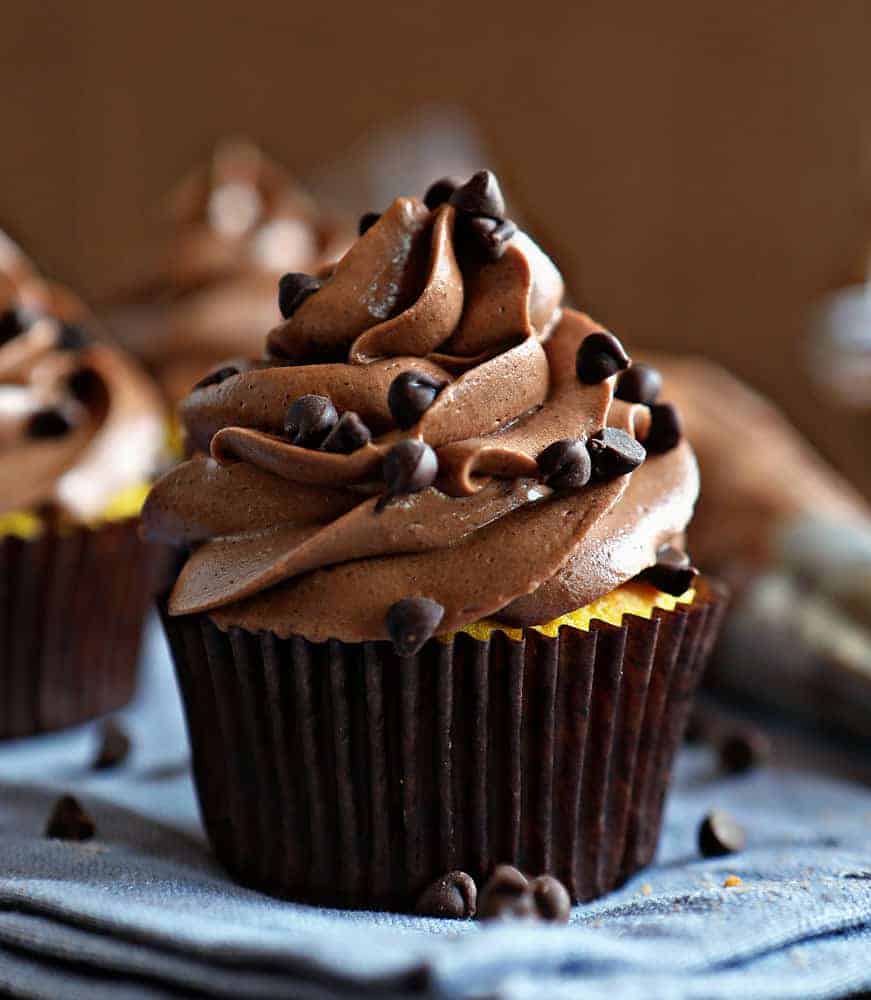 Brownie Batter Frosting
The moment I saw this over on Taste of Home I knew I wanted to make it. The moment I made it I knew I was hooked. This simple frosting really does taste like brownie batter and seriously kicks your cakes and cupcakes up a notch! There is no raw egg, no raw flour, really nothing to hold you back from making it ASAP!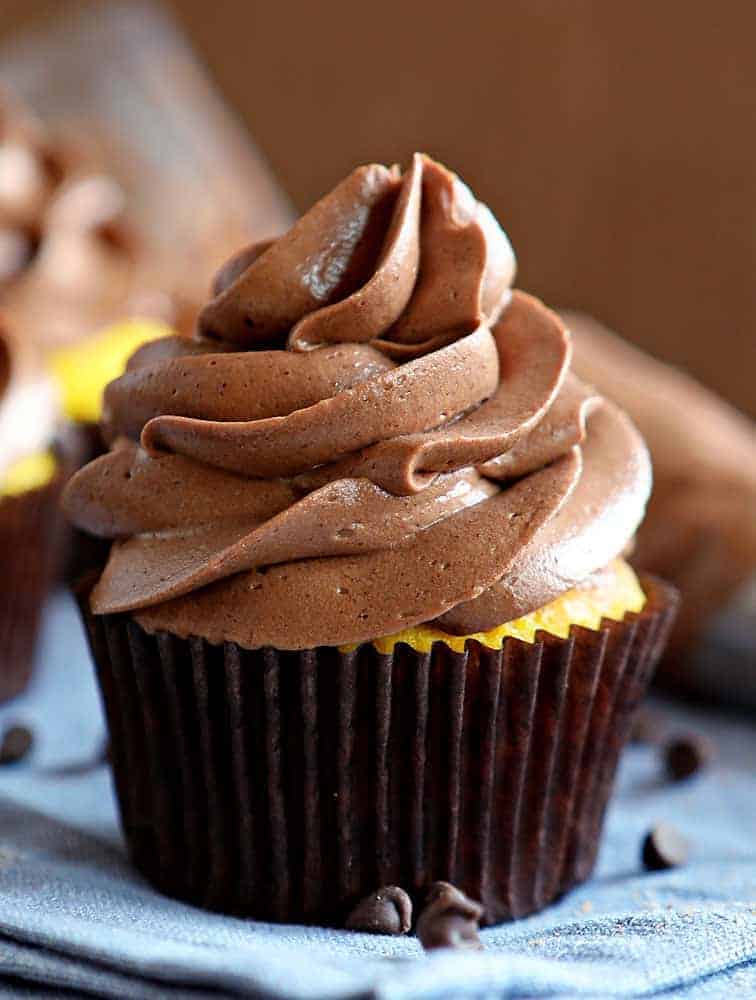 I was so happy with how well it piped and how versatile it is. You can leave the recipe as is and pipe perfect billows of ribbony chocolate brownie batter perfection or you can add more confectioners sugar to stiffen it up for cake decorating.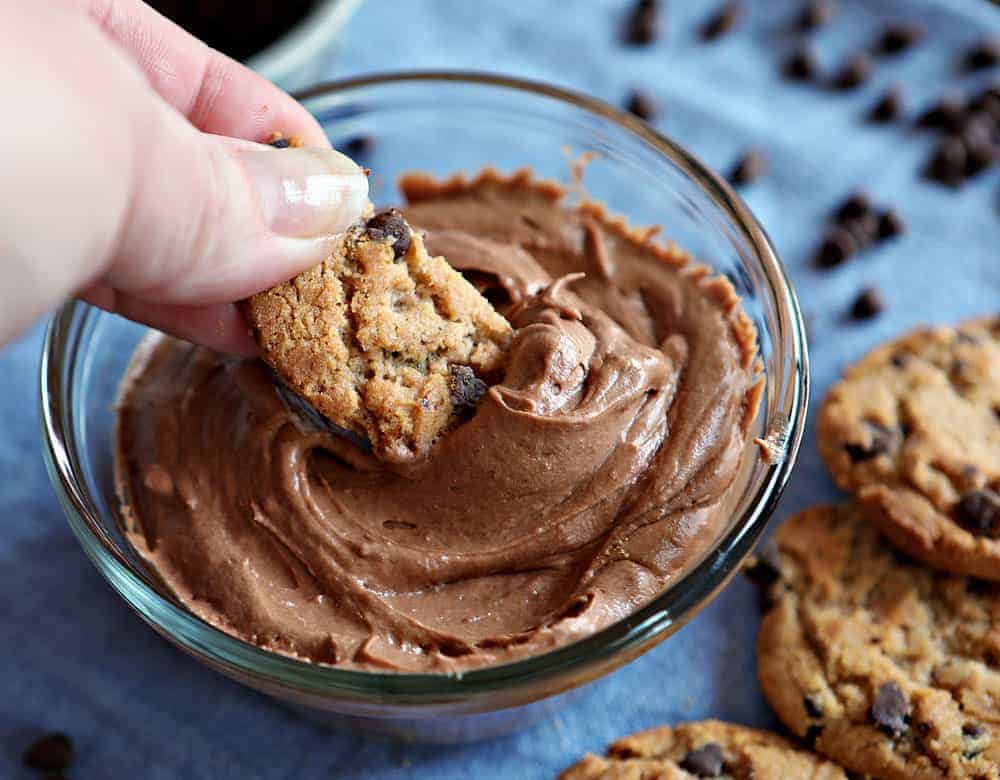 Another awesome thing about this frosting? It can also be served as a dip! (That's actually what it is called in the original recipe.) In just a few minutes you could have a bowl of Brownie Batter Dip in front of friends and family. They will be begging you for the recipe!
Tips and Tricks
Be sure that you have a powerful hand-held mixer. If you do not, use your stand mixer. If the brown sugar is not fully incorporated the frosting can be a little grainy, but if you mix long enough it won't be.
The longer you leave it out the better it gets. If you are serving this for a party feel free to frost the cupcakes the day before and store in the refrigerator. It is delicious chilled and at room temperature, but my preference was room temperature.
If frosting a cake you can add more confectioners sugar for a stiffer consistency. I would start with 1/4 at a time.
Brownie Batter Frosting
Prep Time
15 mins
Servings: 12 cupcakes
Ingredients
1 (8 ounce) package cream cheese, softened
1/4 cup (57g) unsalted butter softened
2 cups (256g) confectioners' sugar
1/3 cup (35g) baking cocoa
2 tablespoons brown sugar
1 teaspoon vanilla extract
Instructions
In a large bowl, beat cream cheese and butter until smooth using a hand-held mixer. You can also use a stand mixer fitted with the paddle attachment.
Add in confectioners' sugar and cocoa and mix until combined. I prefer to mix on low even though it takes about 3 minutes to fully incorporate. Scrape down sides of bowl as needed.
Add in vanilla and brown sugar and mix until smooth. Test frosting and if you can detect any graininess, continue to mix on high until completely smooth.Sprinkle with mini semi-sweet chocolate chips. (optional)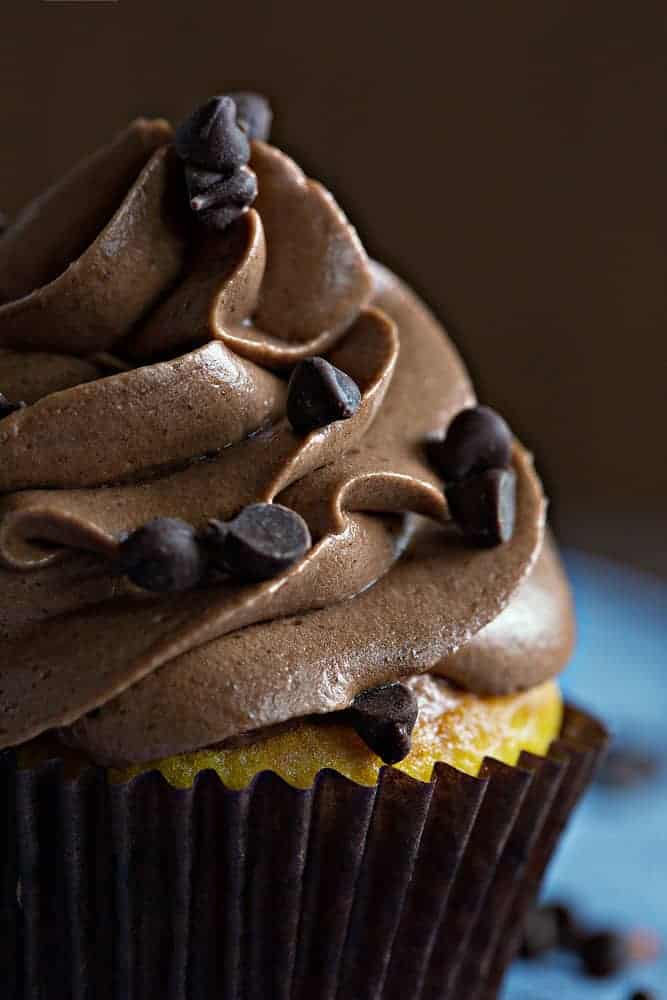 No Bake Cheesecake
Brownie Batter Frosting
Reviewed by
Sup
on
May 01, 2018
Rating: